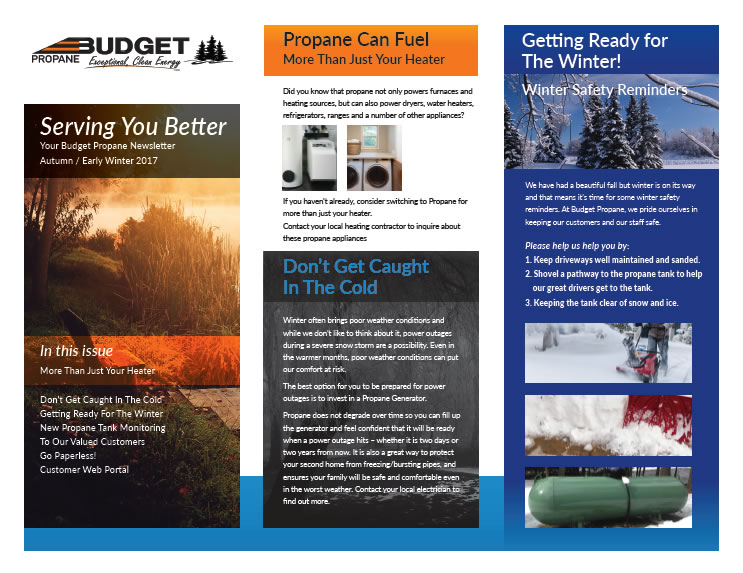 We're pleased to share our latest Budget Propane Newsletter with you.
It's important to keep the access to your propane tank cleared and safe for our drivers. Download a copy and get winter tips and safety reminders.
We also highlight automatic Tank Monitoring. Is it the right option for you? Find out how it works.
Read More