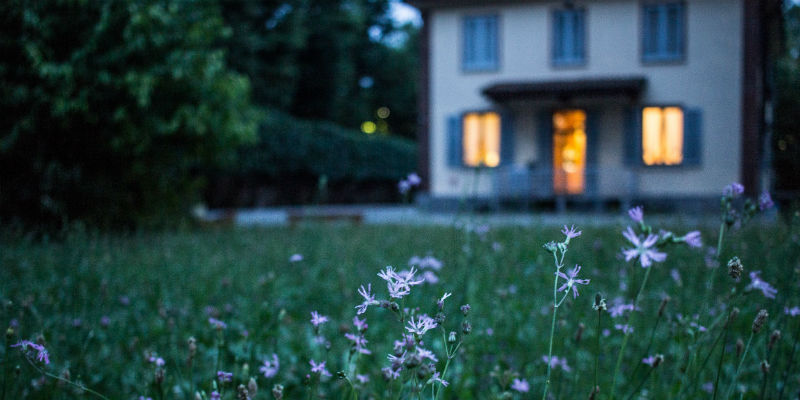 It's Halloween! Fall colours are in their full beauty, it's almost time to get your snowblower out of the shed and Christmas Day is just 55 days away. Do you know what all this means? It's getting cold.
With the temperature falling to 0°C earlier this week, It's more than likely you've already had your heating on continuously for the past couple of weeks. While the fall and winter seasons can be beautiful here in Ontario, they can also be expensive.
Thankfully, there are many tips and tricks you can use in your home that cuts down on those monthly energy costs. Budget Propane Ontario has listed a few energy-efficient tips below to help your family save money.
1 - Inspect your furnace filter
When the filter in your heating, ventilation and air conditioning (HVAC) unit becomes dirty, your furnace must work harder to heat your home. This means it's not able to work anywhere near as efficiently as it should - resulting in higher heating costs. By changing your filters regularly it is believed you can save around 5-15% on your overall energy bills each month.
2 - Wash your clothes with cold water
A large portion of your hot water costs will be made up of the hot water that you use to wash your laundry. By simply switching to cold water for your laundry, you could save up to about 7-11% of your total water heating costs.
3 - Open your curtains
Despite it being cold outside, the sun will still warm up your house. By leaving your curtains and blinds open during the day to let the sunshine into your home, your HVAC unit won't have to work so hard - meaning lower energy bills.
4 - Turn down the thermostat
Reducing your home's temperature by as little as 1°C can cut your heating bills by a significant amount each month. If you really want to save money and lower your carbon footprint, you can do this by simply reducing your thermostat slightly and layering up with a sweater to keep warm.
5 - Stop draughts from entering your home
You can save a significant amount on your heating bills by ensuring that heat isn't escaping through the windows, and that cold air isn't getting in. By using weatherproofing strips on doors, windows, and loft hatches, as well as draught excluders on the bottom of doors, you'll be able to keep a consistent temperature within your home.
6 - Update old insulation
The insulation in your house will gradually age over time and become damaged. This means eventually it will need to be replaced and upgraded, particularly if your home has an older type of insulation that hasn't been looked at since you bought the property. Damaged or aged insulation will create a cold home that is far from energy efficient. Once you fix your insulation, however, your home will be significantly more energy efficient and will warm up far easier.
7 - Check the insulation in your basement or attic
Many basements and attics get written off as cold, dark and dingy, with a large number of homeowners ignoring them except when they want to store something. However, basements and attics with poor insulation are one of the biggest culprits of a cold house - and a cold house means higher energy bills. Improving your basement or attic's insulation will offer significant cost savings each month.
8 - Power your home with propane
Residential propane isn't just for barbeques. In fact, compared with conventional gas and electric systems, propane is one of the most cost-effective and energy efficient solutions to power your home.
Propane is cheaper, safer and more durable than alternative energy sources, and can be used to heat your home, heat your water, power your appliances provide backup power when outages occur and help you save a significant amount on your monthly heating and energy bills.
Are you looking for more information about how your home can benefit from propane, and how it can save you money on those monthly energy bills? Contact Budget Propane Ontario today. We would be more than happy to answer any questions you have.