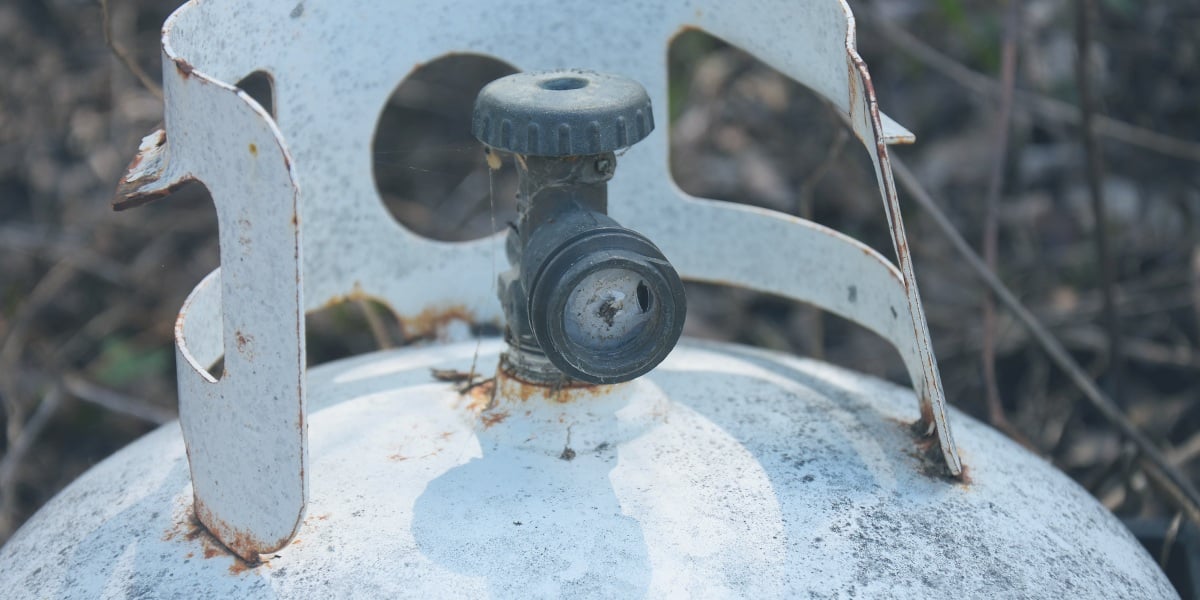 Did you know that propane cylinders should never be thrown in household garbage or roadside recycling containers?
If a refillable propane cylinder has expired, rusted, dented, or is otherwise damaged, it can no longer be filled. These cylinders must either be re-qualified or disposed of and recycled through the appropriate channels.
To check for an expired cylinder, look for identifying marks stamped onto the collar, which show the original date of manufacture and any subsequent re-qualification dates. In Canada, refillable propane cylinders must be replaced or inspected and re-qualified by a Transport Canada registered re-qualifier every 10 years. Filling an expired or damaged cylinder is against the law.
When it comes to household hazardous waste, most provinces and municipalities in Canada offer facilities for proper disposal. And, though it's not mandatory, many retailers who sell or refill cylinders will take back expired or damaged propane cylinders, especially if you purchase a new one.
If you're not sure where to recycle your expired propane cylinder, you can visit the Product Care Association of Canada's website for an interactive map to find a location near you that accepts refillable propane cylinders past their service life and expiration date.
https://www.productcare.org/recycling-locator/
It's important to remember that even if a propane cylinder appears empty, it can still contain residual propane. Therefore, it should always be handled with care and caution, regardless of whether it will be requalified or recycled.
Budget Propane supplies eco-friendly propane energy to your home, business or construction site. Call 1 888 405.7777 to have Budget Propane install tanks and lines, place remote tank monitors, or provide technical support for your home, business, or contracting job. We deliver throughout central Ontario; Huntsville, Bracebridge, Haliburton, Muskoka, Bala, Midland, Orillia, Barrie, Alliston... and more!