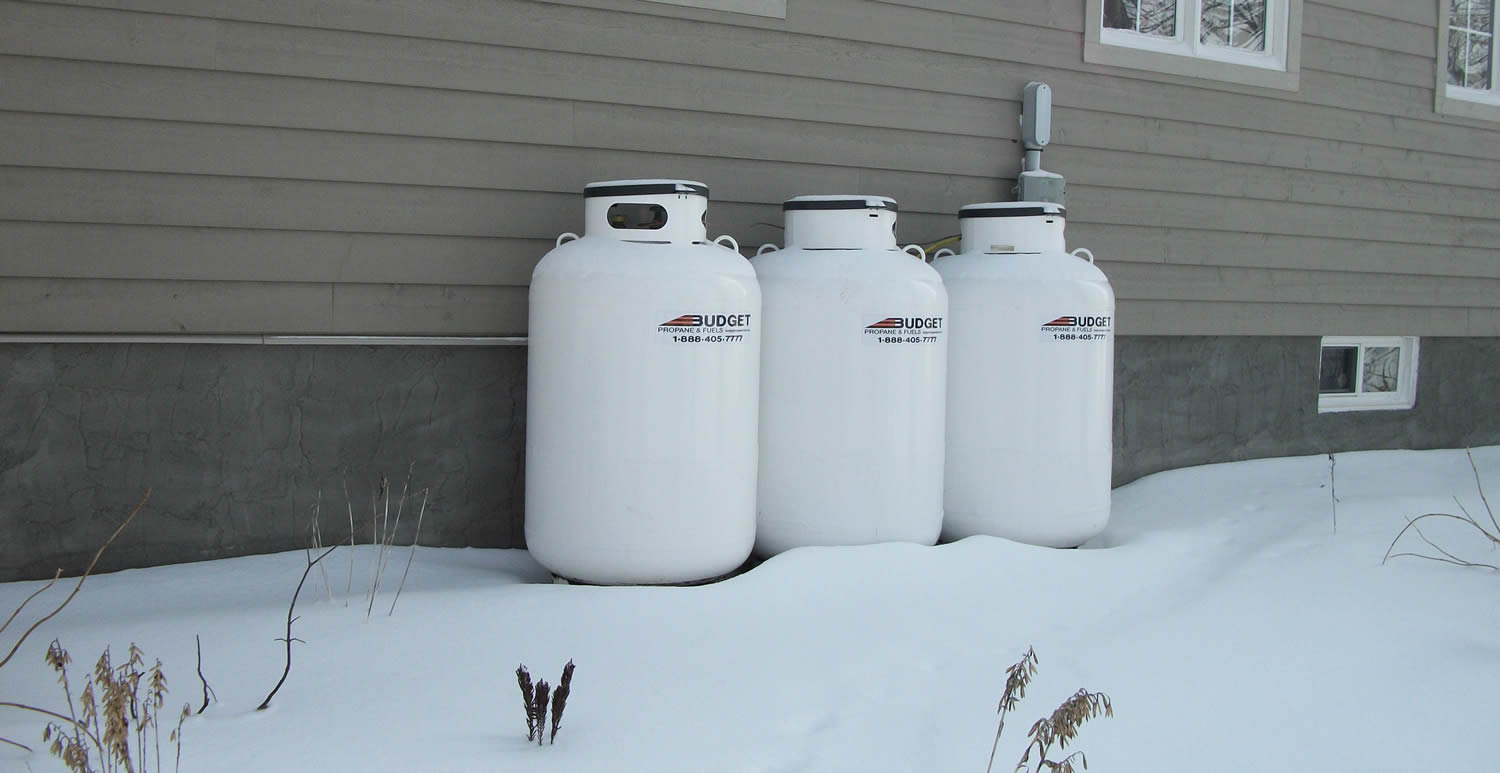 It's often the case that older rural homes were heated using oil furnaces. In Canada, oil for residential heating peaked in 1965 when it accounted for almost 65% of all domestic heating costs. Since then it has dropped to around 10-15%. Many homes with oil furnaces have since converted to natural gas, electricity or propane. For rural properties, estate homes, cottages, and farms - the choice has been between electricity and propane.
If you are considering buying a home with an oil furnace or your current home heating is still oil, consider switching to propane.
Propane furnaces burn hotter than electric and are clean-burning. A high efficiency propane furnace will operate in shorter intervals compared to an electric furnace, saving you money.
Heating throughout the seasons in Canada can result in unpredictable heating costs, from one month to the next, so you want a fuel source that has an economic benefit to help with variable usage. Electricity usage for heating peaked in the 1990's and has been in decline because of costs - electricity is much more expensive than propane.
Propane furnaces are more compact than oil, so you'll also notice a space saving when you replace your old oil furnace.
Of course one of the top of mind reasons to replace an oil furnace is the potential cost and outcome of an oil leak from your tank. An oil leak could cause a massive catastrophe.
One litre of leaked oil can contaminate 1 million litres of drinking water.
A pinhole in an oil tank can empty 1,000 litres of oil.
Pinhole leaks are often undetected for months, and sometimes years.
The Insurance Bureau of Canada confirms that $78.5 million was paid out on oil tank spills from 2008 to 2011. But being insured does not guarantee you won't be liable for damages. Leaks and spills from a home or commercial oil tank are dangerous and can become extremely costly. The average cost for cleanup of an oil tank leak/spill is $250,000 to more than $500,000 and can include:
Replacing the tank and supply lines
Removing contaminated soil from around your home
Replacing your home's foundation
As a homeowner with an oil tank on your property, you are responsible for year-round maintenance of your oil tank. If there is a spill or leak of oil from your property, you could be entirely responsible for all of the costs associated with the clean-up.
Propane is one of the safest alternative fuels you can use. It has a unique odour added to it by manufacturers so that it can be easily recognized and detected in the case of a leak. It is non-toxic, cannot be ingested, cannot contaminate soil or water, and is stored in highly regulated tanks with safety valves and other safety mechanisms to prevent ruptures.
Download our ebook about switching from oil heating to propane energy, or give us a call to discuss next steps and get a quote.