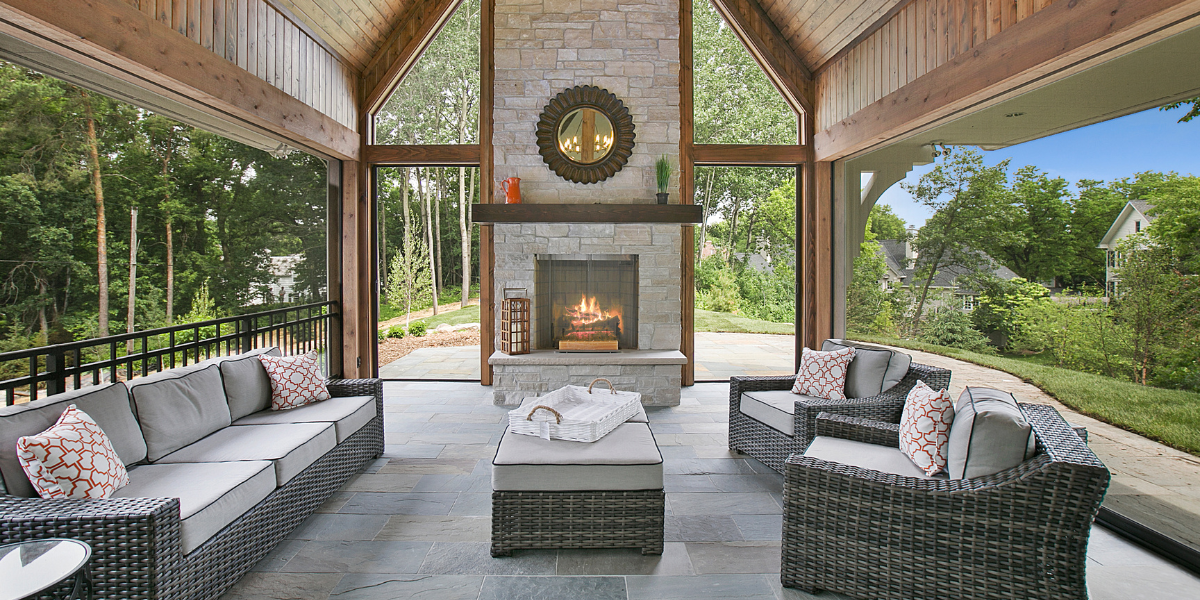 The last few years has brought home the importance of outdoor living space for many people. Staycations can mean having a holiday at a local resort or renting a cottage - but families are also opting to have a vacation at home, and this means fixing up the backyard to create a resort like environment.
Expanding the patio, installing a fire pit, putting in a pool or spa, building an outdoor kitchen or fireplace, are some of the popular upgrades.
When you start thinking about improvements remember that the benefits of propane don't end at the front door. With propane, you can transform any outdoor space into a welcoming environment used throughout the seasons.
Here are 3 ways you can enhance your outdoor living space with propane.
#1 - Add a Propane Fire Pit:
One of the most popular backyard additions is an outdoor campfire pit and propane is the fuel of choice. Propane burns cleaner than wood, requires less work to operate, provides more heat, and propane units are portable unlike natural gas units.
#2 - Propane Outdoor Kitchen:
Ready to WOW the neighbours and impress your guests? Check out the new lines of luxury propane grills for outdoor kitchens at your local home improvement center. Design your kitchen to include food prep areas, storage, an outdoor sink, pizza oven and more. An outdoor kitchen makes a great addition to your house that everyone will enjoy and could increase your home's property value.
#3 - Propane Fireplace:
While a fire table/pit is often a portable unit - a built-in propane fireplace can be a stunning focal point to your patio seating area. Crafted with surrounds in stone that tie into your patio design - you can plumb the fuel line to your home's propane supply. Instant heat and ambiance at the flick of a switch. A fireplace will extend the use of your outdoor space, providing heat during the early spring and late autumn so you can spend more time outside.
When it comes to enhancing the enjoyment of your property - the versatility of propane shines through. Faster heating, cleaning burning, and able to be used with a wide range of appliances inside and outside - the decision to go with propane is a wise choice.
Find out more about propane and how to become a Budget Propane customer. We've been operating in central Ontario for decades and are locally owned.