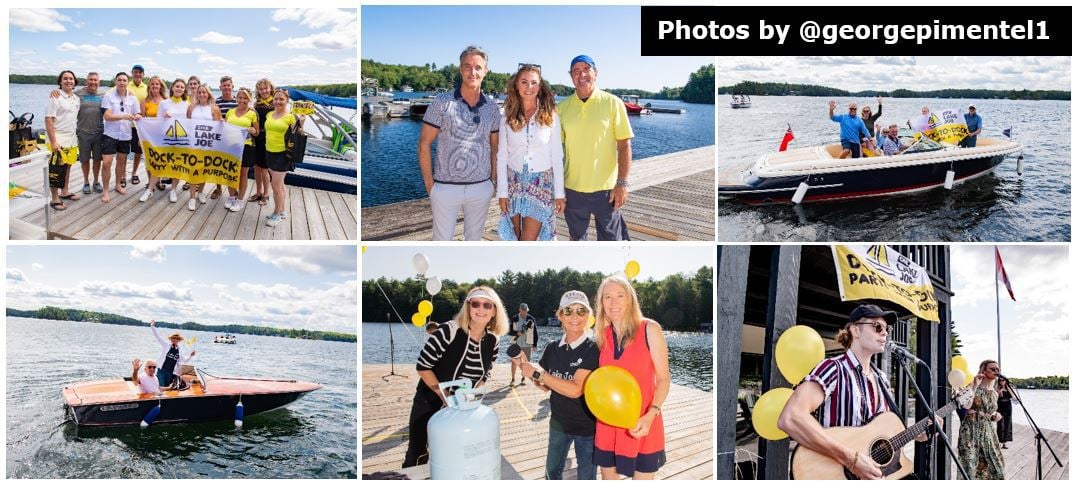 Budget Propane is pleased to support various community initiatives and organizations providing services in central Ontario. This summer we supported the CNIB Muskoka Dock-to-Dock fundraiser. The CNIB Lake Joe's 60th Anniversary weekend raised a total of $370,000!
Here's the thank you letter we received with more details about the event and the people involved.
Congratulations to all!
---
Dear James,
Thanks to your remarkable support, CNIB Lake Joe's signature fundraising event CNIB Muskoka Dock-to-Dock: Poker Run on Saturday, August 14, 2021 was an amazing success!
We are deeply grateful for your continued generosity in helping CNIB Lake Joe break barriers for people with sight loss today. On behalf of the entire CNIB Lake Joe Fundraising Committee, we would like to personally thank you for making this event such a success. Your support helped bring the magic of camp to life for campers all across Canada.
On a perfect summer day, our Dock to Dock: Poker Run event was a wonderful way to celebrate CNIB Lake Joe's milestone 60th Anniversary Weekend. We are very pleased to confirm that, thanks to incredible community support – including your generous contribution to the event - CNIB Lake Joe's 60th Anniversary weekend raised a grand total of $370,000!
Included in this amount, building off the 2020 CNIB Muskoka Dock-to-Dock: Party with a Purpose event, CNIB Muskoka Dock-to-Dock: Poker Run and its 50/50 raffle raised over $130,000 (net) towards adaptive sports and independent living skills equipment for a new multi-purpose recreation and teaching facility at CNIB Lake Joe. We couldn't have done it without you!
More than 250 donors, sponsors, participants, and volunteers came together to make the event a great success. We were thrilled to be joined by celebrity hosts Joan Kelley Walker (returning emcee), Rod Black, and Ben Mulroney! A huge thank you to the mighty team of Nancy Simonot (Co-Chair), Helen Hunt (Co-Chair), Tracey Burton, Tom Cross, Anthony Domenici, and ACBS-Toronto for organizing another successful CNIB Muskoka event!
We were incredibly proud to have Budget Propane Corporation as an official event sponsor all around Muskoka.
The following "Super Six Challenge" donors also each pledged a remarkable $60,000 toward CNIB Lake Joe's capital redevelopment campaign: Hogarth Family / The Pioneer Group, Joan Kelley Walker, John and Norma MacDonald, and Randall Oliphant Family.
Thank you once again for your incredible support of CNIB Lake Joe, and for helping to enrich the lives of individuals who are blind or living with partial sight.
---
Budget Propane is a family owned and operated propane supplier in central Ontario servicing residential and commercial customers.