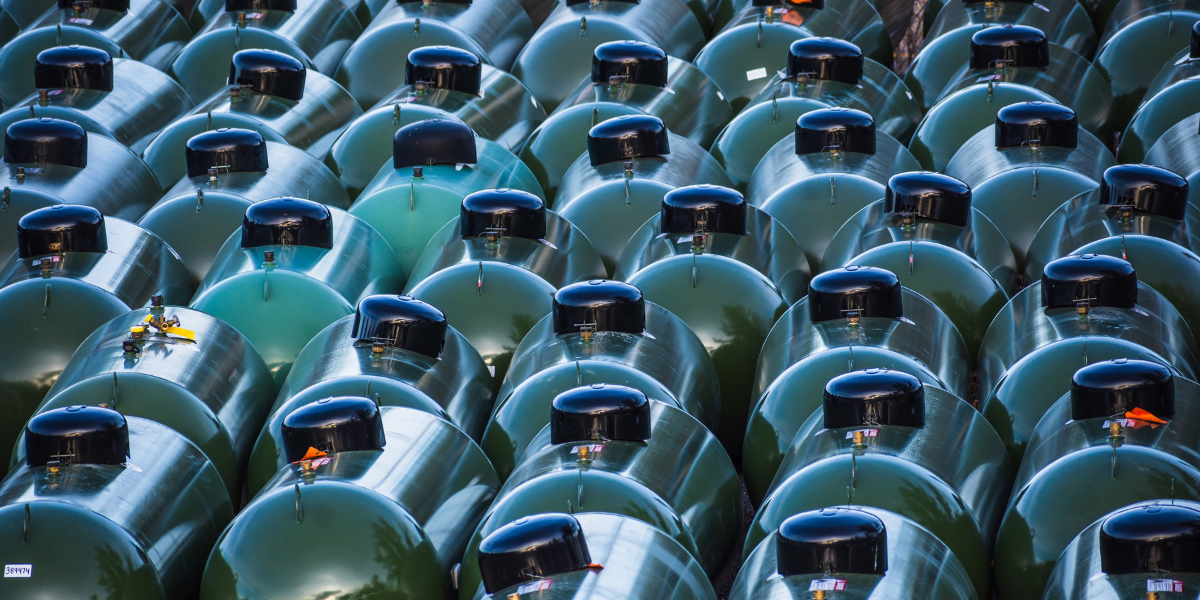 While it doesn't feel like it on some days, we are heading toward spring, and for anyone building a new cottage, renovating a cottage or converting a home from oil or wood to propane, winter can be full of planning activities for spring construction.
Deciding on a propane supplier and planning your propane tank installation is an important component. We'd be pleased to welcome you as a Budget Propane customer and help schedule your propane tank installation - as well as help you make important choices.
Let's look at a few quick facts about propane tank installation so you understand some of your choices and the important regulatory standards.
Most homeowners opt for a horizontal torpedo tank because of the extra capacity that helps get through the long winter with less refills. Here's what you need to know about where it can be installed on your property.
325-1000 USWG Torpedo Propane Tank Regulations
Torpedo style Propane Tank (325 USWG up to and including 1000 USWG) need to be:
Propane Tank
A minimum of 10 ft from any building (including garage or a shed)
A minimum of 10 ft from any properly line
A minimum of 10 ft from any source of ignition (pool heater, generator, air conditioner)
A maximum distance of 100 ft from wherever the delivery truck could back up to in the winter time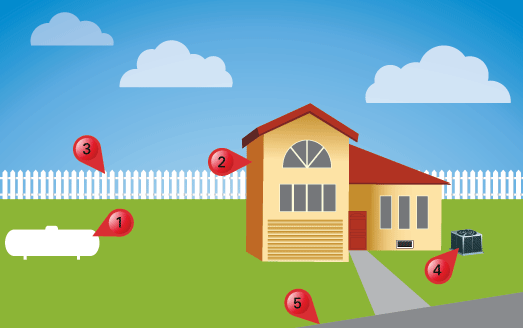 420lb Vertical Propane Cylinder Regulations
Vertical style Propane cylinders (vertical 420 lb cylinders) are often selected when the consumption is not expected to be high or propane is used intermittently.
Propane Tank
A minimum of 3 ft from any opening into a building (window, doorway, exhaust vent)
A minimum of 10 ft from any mechanical air intake (direct vent appliances, some vents for cook ranges HRV's)
A minimum of 10 ft from any source of ignition (pool heater, generator, air conditioner)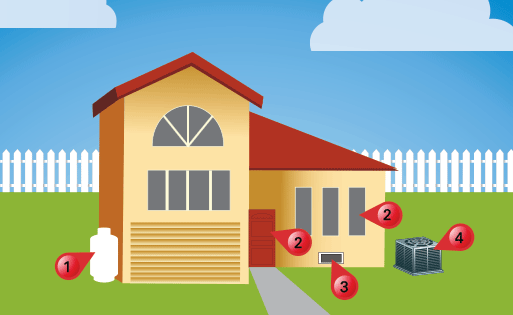 There are other installation considerations and standards that need to be adhered to. For example the gas line needs to be a minimum of 18" below grade and the tank itself needs to be installed on a firm base such as gravel or concrete pads.
Contact us if you have any questions about propane installation or if you would like more information about becoming a Budget Propane customer!
Budget Propane is a family owned and operated company providing bulk propane and related services throughout central Ontario to residential homes and businesses.