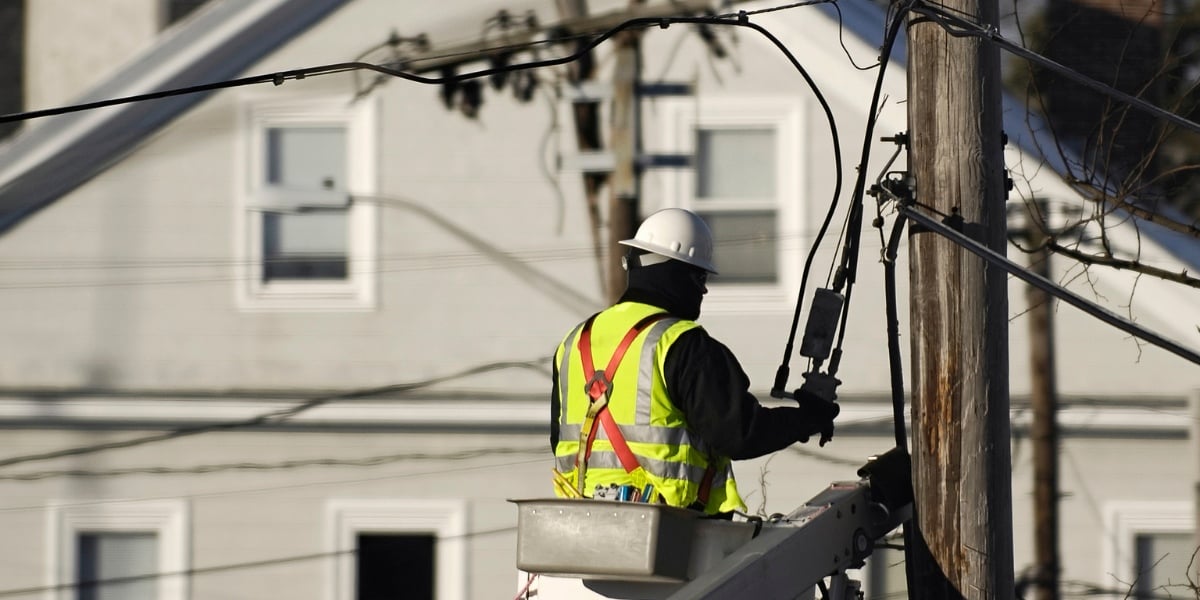 Power outages are increasingly common, so having access to a reliable and uninterrupted source of energy is important for the safety and well-being of your family or business. One way to safeguard against the financial and emotional toll of a power outage is by installing a generator.
Propane generators, available in both standby and portable models, can effectively prevent disruptions to electrical installations, ventilation systems, lighting, and various equipment that rely on a continuous electric current.
Let's look at some of the advantages of using a propane powered generator. (source: Canadian Propane Association)
The Ultimate Energy Solution
Propane emerges as the preferred low-carbon energy source for backup generators due to its exceptional stability. Unlike other fuels, propane doesn't degrade over time, allowing it to be stored for extended periods without losing its properties. This quality renders propane generators an ideal choice for sporadic operations during emergencies.
Flexibility and Capacity
When it comes to propane generators, manufacturers offer a wide range of options in terms of capacity and electrical voltage. Residential generators, for instance, span from 5 kW to 175 kW and can be configured for 120-volt and 240-volt three-phase electrical installations. This versatility ensures that there is a suitable propane generator to meet the unique energy requirements of various households.
Standby Generators: Uninterrupted Power Assurance
Standby generators represent a permanent installation solution. These units are situated outdoors and directly connected to your electrical system. Functioning as standalone systems, they automatically activate when a power outage is detected and deactivate once the power is restored. Standby generators necessitate minimal maintenance, boast remarkable durability, and can utilize your home's existing bulk propane tank or a separate tank.
Portable Generators: Mobility and Efficiency
For those seeking a more flexible and cost-effective option, portable generators are the way to go. These generators keep your essential items powered during an outage and are less expensive to purchase compared to their standby counterparts. Portable generators can be easily connected at any time, even during a power outage. With a simple switch flip or the installation of a manual transfer switch, these units can deliver power to your electrical panel. Portable generators operate using portable propane cylinders.
Key Considerations When Purchasing a Propane Generator
Before investing in a propane generator, it's essential to consider a few factors:
Determine the appropriate generator size based on your specific needs. You may only need to power essential items such as your furnace or fridge, rather than your entire house.

If opting for a standby generator, ensure that a certified gas technician installs it in accordance with Canada's code requirements (CSA 149.2 clause 4.4.2).

Identify a reliable propane supplier who can efficiently fill your propane tanks whenever necessary. Talk to us at Budget Propane to get a no obligation propane delivery quote!
Propane's Role in Hybrid Systems
Propane can also play a pivotal role in hybrid systems by serving as a backup fuel for various distributed energy sources such as solar panels, wind turbines, battery energy storage systems, and generators. By integrating propane into these hybrid setups, a reliable and resilient energy source can be created, ensuring continuous power supply even when renewable energy sources face limitations.
Autonomy in Remote Locations
Propane generators prove to be the perfect solution for homes situated outside major residential areas that are connected to electrical grids. The versatility and portability of propane offer significant cost savings compared to installing natural gas delivery systems or relying solely on renewable energy applications.
In remote areas and hard-to-reach locations, propane emerges as a vital source of energy, providing a reliable and accessible power supply where traditional energy delivery methods pose challenges.
Ready to become a Budget Propane customer? Budget Propane provides residential and commercial bulk propane and related services throughout central Ontario.