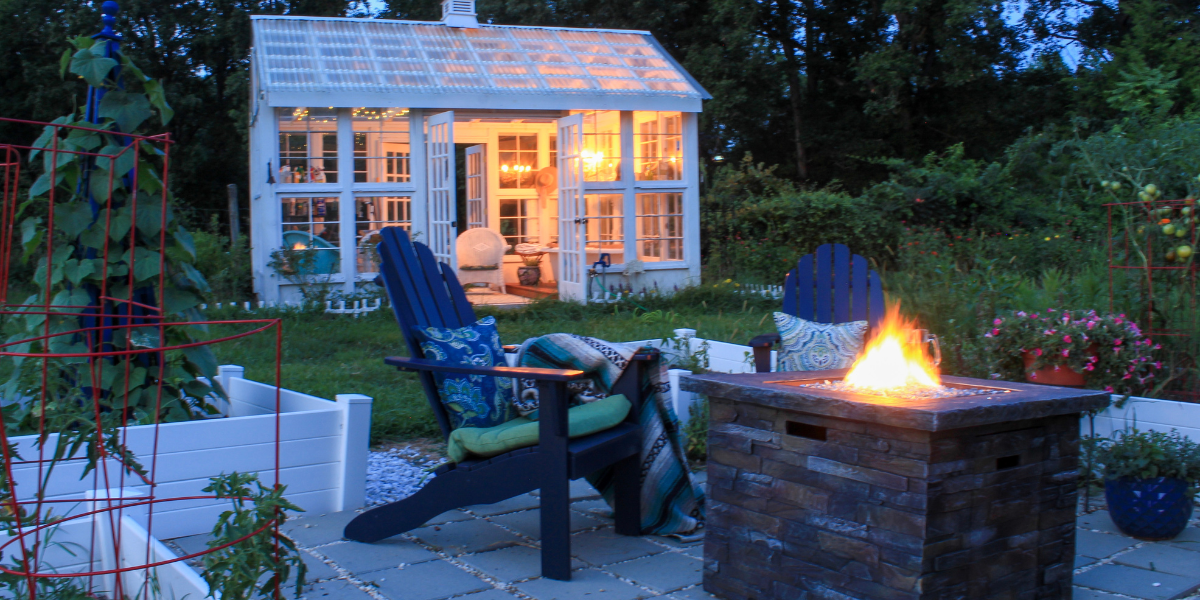 It's one of those big trends you see every once in awhile in home outdoor living & patio design - the fire pit. You just need to look through your local real estate listings to see how many people are installing fire pits and showcasing them as a backyard feature.
A fire pit looks inviting and reminds us that our outdoor space can be an area for family and friends to get together and enjoy time outside. No wonder they are so popular! And the heat they generate means you can enjoy your patio at the start of the spring and well into the fall.
Fire pits can be wood, natural gas or propane. Of course the advantage of propane is that the unit can be run from a portable propane cylinder and propane provides strong BTU heat and burns clean.
Learn more about the environmental benefits of propane.
In terms of efficiency, propane has the advantage over natural gas, providing about 2,500 BTUs, with the same volume of natural gas providing around 1,000 BTUs. Being portable means that your fire pit can be moved to different locations and even transported with ease.
But what are some of the safety considerations when using a propane powered outdoor fire place?
Here are a few pointers from Propane Fire Pits on HGTV.
1 - Location: Your propane fire pit needs to be placed away from overhanging tree branches or shrubs, and it should sit on a solid, non-flammable surface such as a fire mat, pavers or heat-proof tiles.
A propane fire pit is safe to use on both wood and composite decks, and doesn't give off those hazardous sparks like wood fire pits.
2 - Ventilation: It's essential that your propane fire pit is installed in the open outdoors with maximum ventilation to prevent any build-up of carbon monoxide.
3. - Operation: Never leave a propane fire pit unattended. And there is no reason to do so, as you can easily switch the propane flames on and off with a switch. As with your propane BBQ, when you switch tanks ensure that your connection is correct and there are no leaks.
For home and cottage owners in rural locations and off the natural gas grid - the choice of fuel for an outdoor fire pit / fireplace is propane or wood. Propane burns hotter supplying more heat, and is both energy efficient and clean. With no wood to buy or cut and no ashes and soot to remove, the maintenance on a propane fire pit is next to zero. That means more time with family and friends enjoying your outdoor natural space.
For more information about our propane services to residential, commercial and construction locations throughout central Ontario, give us a call 1-888-405-7777.