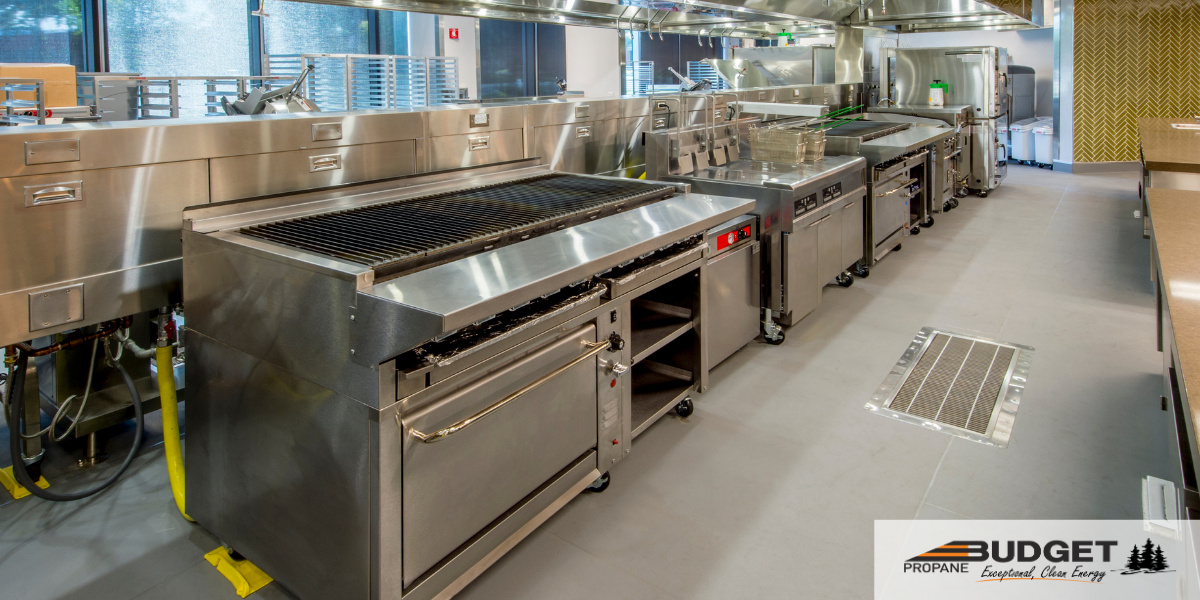 Professional chefs prefer cooking on gas, hands-down. According to propane.com over 96% of chefs would rather cook with a gas range. And it's easy to see why.
Gas ranges, cooktops and ovens provide precise temperature control, even heating, and instant on/off capabilities saving valuable time in a busy restaurant kitchen.
And just as quickly as the cooktop heats up, it also cools down fast and this can help prevent over-cooking and is also a safety feature. Electric cooktops can stay very hot for several minutes after being shut off and that increases the potential for burn accidents.
But, there are some other reasons why chefs choose gas cooking over electric and it has to do with costs. Propane is a cost-effective energy, traditionally much cheaper than electricity. Propane has higher BTUs than both electricity and natural gas so a propane stove creates much more powerful heat with less energy consumed.
Propane also burns clean with a low carbon content so it leaves almost no residue. This helps keep propane appliances clean and serviceable longer than natural gas or electric stoves / ranges.
In summary - propane commercial cooking equipment is top-rated by professionals in the restaurant and hospitality industry because:
precise temperature control
more even heating
faster heating and cooling down
lower cost
cleaner and more environmentally friendly
Restaurants and commercial hospitality establishments need to provide the best quality food at the lowest operating costs. Propane in professional kitchens helps owners achieve these results.
Of course, many home and cottage owners also select propane kitchen appliances for exactly the same benefits as those working in commercial kitchens.
And for homeowners, they can utilize one source of clean energy, propane to cook food, dry clothes, and heat the house - all off the electrical grid.
To find out more about switching from electricity to propane in your home or for your restaurant in central Ontario, get in touch with us. We'd be happy to speak with you and provide a quote for propane service.