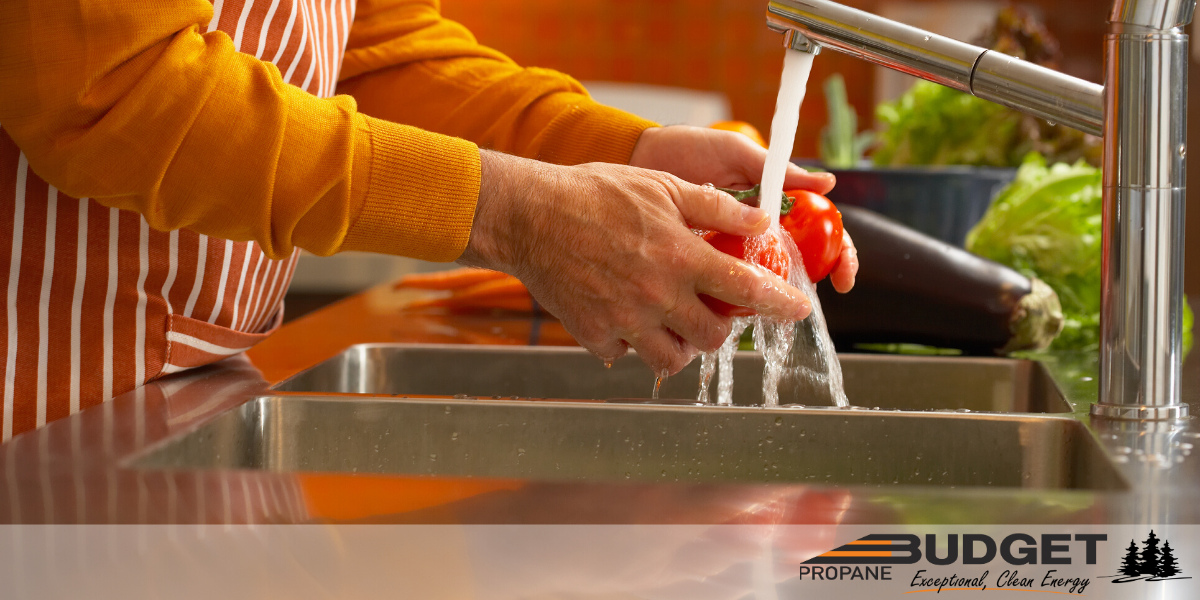 Did you know that Ontarians pay the highest rate in Canada for hydro? In fact, the price of electricity has grown significantly faster in Ontario than anywhere else in Canada over the past decade. A report by the Fraser Institute, which used data from Statistics Canada, shows that from 2008 to 2016 residential hydro costs in Ontario rose 71 percent - yet the average rise across the entirety of Canada was just 34 percent.
Thankfully, there are plenty of ways to cut down on your monthly energy bills and reduce your carbon footprint at the same time. One of those methods is to transition from an electric water heater to a propane water heater.
Propane water tanks have numerous advantages over electric, oil or natural gas water tanks including cost, efficiency, environmental impact, safety, convenience, cleanliness and availability.
What is a propane water heater?
Propane water heaters are essentially the same as any other water heater that you have in your Ontario-based home or cottage and are simply used to heat the running water in your home. The only difference is that they are powered by propane, as opposed to electricity.
The installation of a propane water heater will bring your home or cottage a number of benefits, and that's because they are a cost-effective, safe and environmentally-friendly way to heat your water.
Budget Propane Ontario has listed five key ways you can benefit from the use of a propane water heater:
1 - Bigger cost savings
Making the switch to a propane water heater will guarantee to save your residential home or cottage money on those expensive utility bills, leaving you more money for the things you love. When compared with electric or oil options, propane water heaters save the average household around 13 to 20 percent on energy costs each year.
That's just on energy bills. When you factor in the factor in the costs of installation, maintenance and its longer average life span, propane appliances are generally around 30 percent less costly than electric and oil appliances.
2 - They take up less space in your home
If you are worried about where you might put a propane water heater, or want to find a way to save space in your home in general, you are in luck. Since propane water heaters have a quicker recovery rate (almost twice that of electric water heaters), they can free up some space in your house.
Due to their faster recovery rate, a propane water heater can get far more water from the same size tank. That means if you're looking to free up space in your home you can get a smaller water heater if you choose propane over an electric unit.
3 - Significantly more efficient
The fact that propane water heaters heat twice as much water in an hour than electric heaters, also means they are significantly more efficient than other options. You will be reducing the amount of energy it takes to heat and store your water.
Propane furnaces have an energy rating of 90 percent or higher, compared with the 60 percent efficient rating of oil-fuelled furnaces.
4 - You'll cut down your carbon footprint
Propane is one of the cleanest burning fossil fuels in the world, and that means it will significantly cut down your home's carbon footprint and empower you to live a far more environmentally-friendly lifestyle.
In fact, propane is non-toxic to the environment, isn't harmful to soil or water, produces less greenhouse gas emissions than many energy options and is an approved clean alternative fuel by the Environmental Protect Agency (EPA).
Interested in learning more about the benefits of a propane water heater? Contact Budget Propane today.
Our family-owned business has been supplying propane to homes and businesses in Muskoka, Bracebridge, Haliburton and the central Ontario region for more than 25 years.