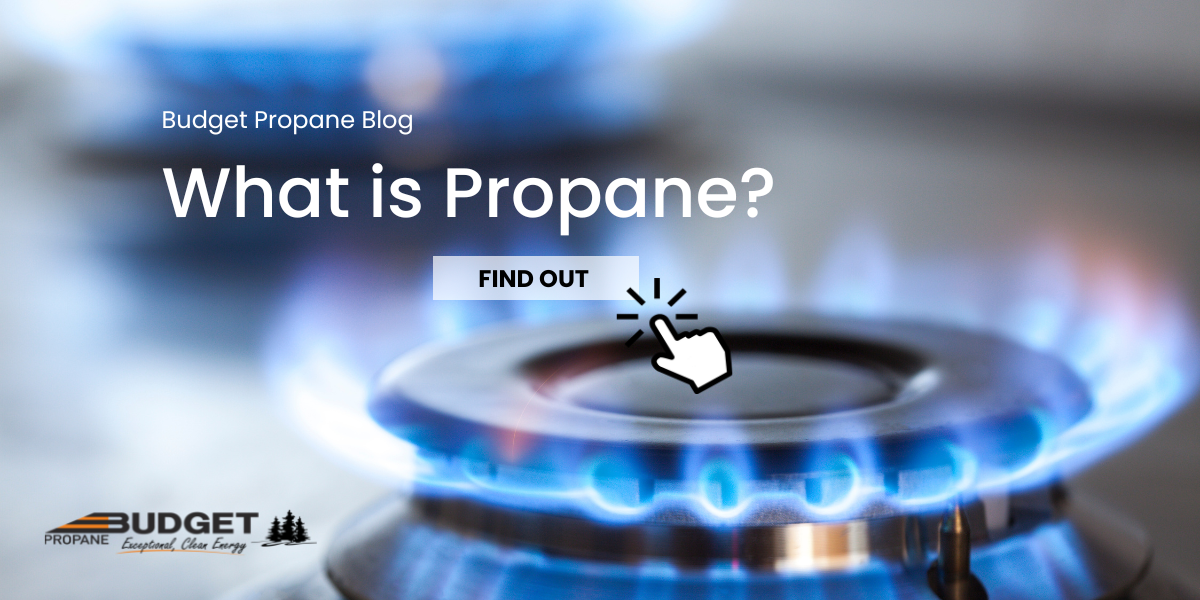 Today, let's look at what propane is and a bit of history about this important source of energy.
"Propane is an efficient and portable fuel composed of carbon and hydrogen atoms – chemical symbol C3H8 – that is a derivative of natural gas processing and oil refining." [source: CPA]
Propane is often referred to as LPG or liquified petroleum gas. It is a gas that is compressed and stored as a liquid. Propane is nontoxic, colourless and virtually odourless - so an identifying odour is added in so that it can be easily detected.
Did you know that propane produces 43% fewer greenhouse gas emissions than using an equivalent amount of electricity generated from the grid?
"Recognized for its low environmental impact by Canada's Alternative Fuels Act, propane is one of the cleanest and most versatile fuels in existence. Propane's greenhouse gas (GHG) and particulate emissions are significantly lower than most other carbon-based fuels, such as gasoline, diesel and heating oil." [source: CPA]
Propane is commonly used for space heating, cooking and water heating in residential homes and businesses, but it is also used as a fuel for vehicles such as forklifts, small trucks, and buses. In commercial use, such as agriculture, propane is used for back-up power, industrial driers and greenhouse heating.
Here's an excerpt from the Canadian Propane Association's website describing some of the landmarks in propane history.
Since its first utilization in the early 1900s, the application of propane has continued to grow across Canada and around the world.
1911 – U.S. Bureau of Mines discovers a way to condense, capture and store propane, butane and other hydrocarbons, which were previously wasted when they evaporated from gasoline.

1927 – The first known use of propane in Canada; Dominion Oxygen Gas of Toronto imports 100lb cylinders by rail from West Virginia.

1934 – A propane odourant is created in order to make the detection of leaks easier.

1934 – Imperial Oil develops the first refinery to produce propane on a commercial scale in Montreal, Canada.

1949 – A branch of the US-based LP Gas Association is founded in Canada.

1950s – Propane distribution reaches across Canada, and many regional propane retailers get their start.

1960s – Canadian industry pioneers, including Dome Petroleum, Amoco, Imperial Oil and British American, build and operate fractionation plants in Alberta.

1970 – The Sarnia propane storage and fractionation plant comes on line, receives natural gas liquids from the Interprovincial Pipeline and becomes a hub for the eastern Canadian propane industry.

1970s & 80s – Strong growth in the use of propane as an automotive fuel, spurred by the oil crisis.

2000s – Shale gas production greatly increases the North American supply of propane.

2011 – Canadian Propane Association launched after the Propane Gas Association of Canada (PGAC) and Ontario Propane Association (OPA) unite.
Budget Propane is a local propane company, family owned for generations, that is focused on providing friendly and reliable service throughout central Ontario. Get in touch with us today for a no-obligation quote.