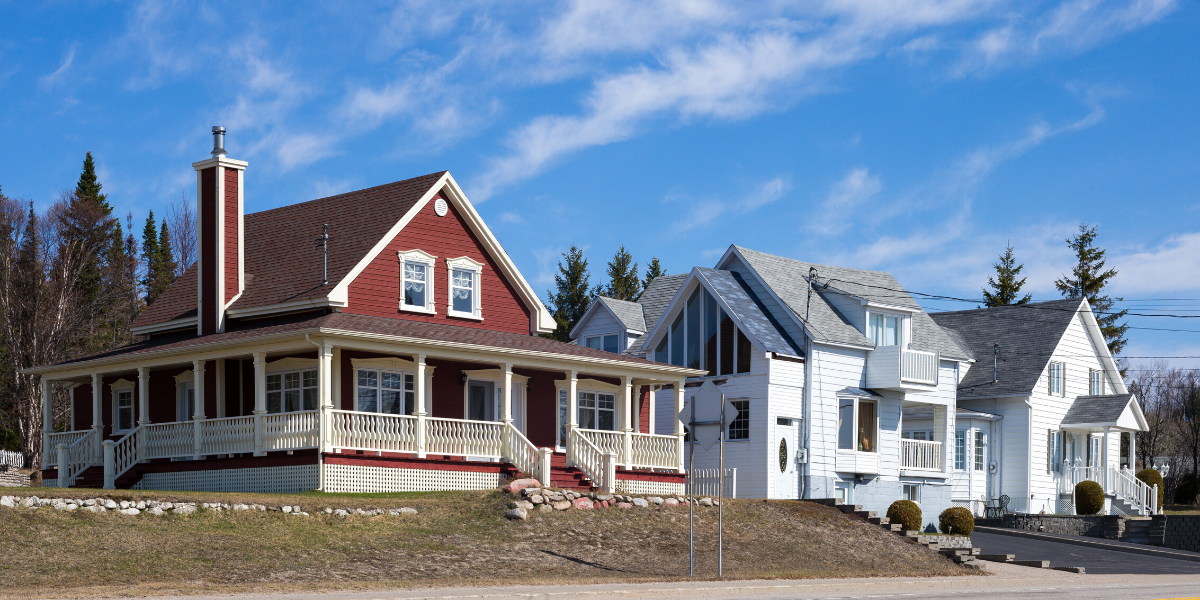 When you're looking to buy a new home, asking the right questions is a huge part of making the right decision. So, what questions do you ask when looking at a home that is powered by residential propane?
If you're looking for a new home here in Central Ontario, you may have noticed that a lot of houses are located off the energy and water grid. This is true for many of the smaller municipalities that are located away from larger towns.
As with most Canadians, you have probably used propane for firing up your barbecue or taking small canisters away with you on your camping trips. You probably haven't, however, ever used propane to power your home.
At first the idea of using propane to power your house can be intimidating, but it doesn't have to be. In fact, once you understand the benefits of using residential propane, it can soon become a major selling point.
What are the benefits of using propane to power your home?
Propane is an incredibly versatile fuel that can be used to power and heat a range of appliances within your new home, including water heaters, clothes dryers, stoves, gardening equipment, hot tubs and much more.
Propane is a cleaner, more environmentally-friendly and safe way to heat and power your home. Best of all though, is the fact that propane is a more efficient and cost-effective alternative to conventional electricity, oil and gas systems.
That means not only will you cut down on your carbon footprint by using propane to power your home, you'll also save money on your monthly energy bills. What's not to like?
What questions should you ask when buying a propane-powered home?
When considering whether to buy a propane-powered home in Ontario, you'll want to ask some key questions first. This will help ensure that you pay the right amount for your new home, as well as making life easier for you down the road when you need to update or change your propane tank.
1 - Who owns the propane tank?
The first thing you'll want to know is whether the seller owns or leases the propane tank. If they own the tank then it will be sold to you with the home, and that means you'll be able to select your own propane supplier and choose a propane contract that works for your specific needs.
If the seller of the home leases the propane tanker, however, you'll have to find out which propane supplier they were renting from and work with them to decide whether you want to continue renting the tank or come to a different agreement.
2 - Are there maintenance records available?
Just like any other appliance in a home, propane tanks need regular maintenance to ensure they are operating efficiently and effectively. When purchasing a home with a propane tank, ask the owner to provide records that prove it has received regular servicing and that there are no past issues.
If they can't provide this information, reach out to a local propane supplier to get the tank inspected. This will help ensure the tank is working correctly and will minimize the risk of you falling into any nasty surprises after purchasing the house.
3 - If the home isn't off grid, has it been recently converted?
If the home isn't off-grid but has been converted to propane, it's important that you find out which appliances are powered by propane as not all of them may be using it. This is important because when you make an offer for the house you will want to consider whether you'll need to upgrade the appliances or not to take full advantage of the availability of propane.
4 - What size is the propane tank?
Propane tanks come in a variety of styles and sizes. You will need a propane tank that meets the requirements of your new home and your monthly usage. Having a propane tank that's the right size means less fill-ups from your propane supplier and more money savings.
The size of your family, how many appliances you plan to hook up to your propane and how much energy you generally use are all things to consider when it comes to propane tank size. A propane supplier will be able to give you a better idea of what size tank you may need.
5 - Is the tank above or below ground?
Propane tanks can be either above or below ground. This can have a huge impact on home buyers, as some people do not like the tank to be visible in their backyard, while others don't want to pay the extra cost for the installation and maintenance of underground tanks. Either way, this can be easily changed with your propane supplier after you purchase the house but it may impact how much you want to pay for the property.

Are you considering buying a house in Ontario with propane and want more information before making a purchasing decision? Contact Budget Propane Ontario today. We would be more than happy to answer any questions you have.