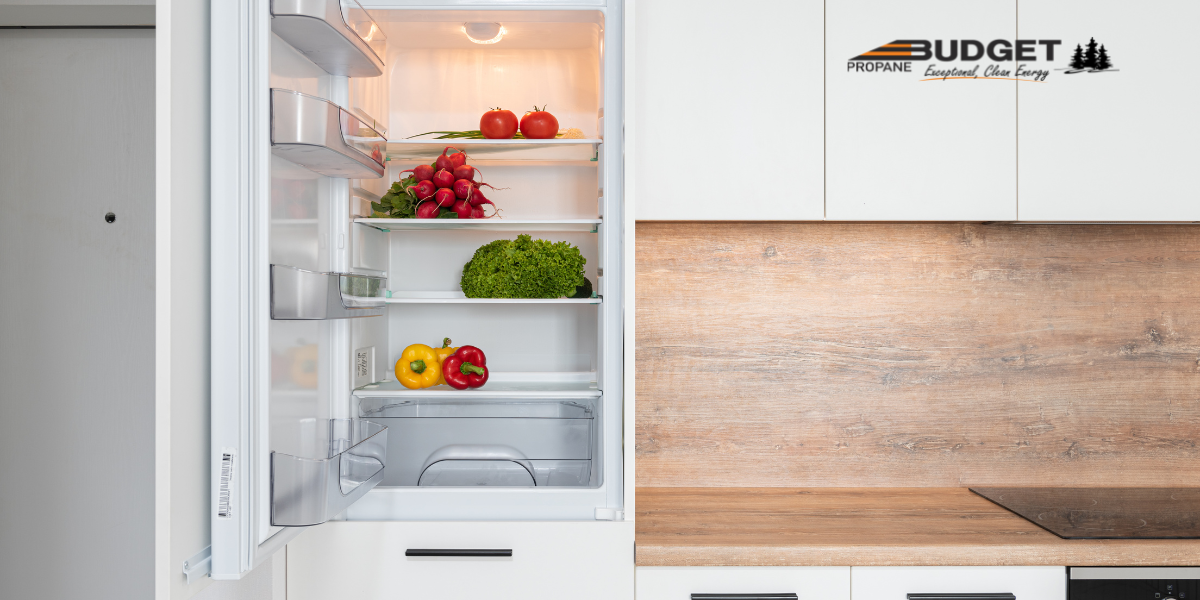 For people in remote locations or those wishing to embrace an off-grid lifestyle, a propane refrigerator is a great option. You won't have to worry about electric power outages or fluctuations in your alternative energy power source, causing your refrigerator to turn off and spoil food. In addition, propane refrigerators are popular with RV owners, campers, tiny home owners, fishing camps, wilderness resorts and more...
A propane refrigerator works by a unique process called absorption refrigeration.
1 - A propane generator produces the energy necessary to heat a chamber inside the fridge containing a mixture of ammonia and water.
2 - When the liquid boils, the ammonia gas rises into a condenser and is cooled back into a liquid.
3 - Then the liquid ammonia flows into an evaporator containing hydrogen gas.
4 - When hydrogen gas mixes with ammonia a chemical reaction takes place that absorbs heat. The heat is pulled from inside the refrigerator box cooling the inside of the fridge. So, cold air isn't blown into the fridge, heat is taken out!
5- As the reaction takes place, ammonia is transformed back into a gas, and the mix of hydrogen and ammonia gas flows to a chamber where is is combined with water.
6 - The ammonia gas dissolves into the water solution, and the hydrogen gas rises back into the evaporator to be used again.
7 - The cycle starts over with the ammonia and water solution.
Propane refrigerators are typically less expensive to operate than electric refrigerators, and produce no emission, so they are considered a green alternative. Electric refrigerators emit carbon dioxide when they convert power to coolant which gets lost in heat into the atmosphere.
Propane fridges and freezers are more reliable and run longer that solar powered or batter-powered appliances. As an option, many manufacturers offer battery back-up systems or dual propane / electric systems to make sure the unit is always available and running.
For people living in areas that are affected by storms and weather emergencies that can knock out electricity for weeks, have a propane refrigerator is part of their emergency planning.
Are you looking for a propane supplier in central Ontario? Budget Propane is a family owned and operated service orientated supplier of bulk propane to residential locations and commercial facilities across the region. Get in touch with us today!