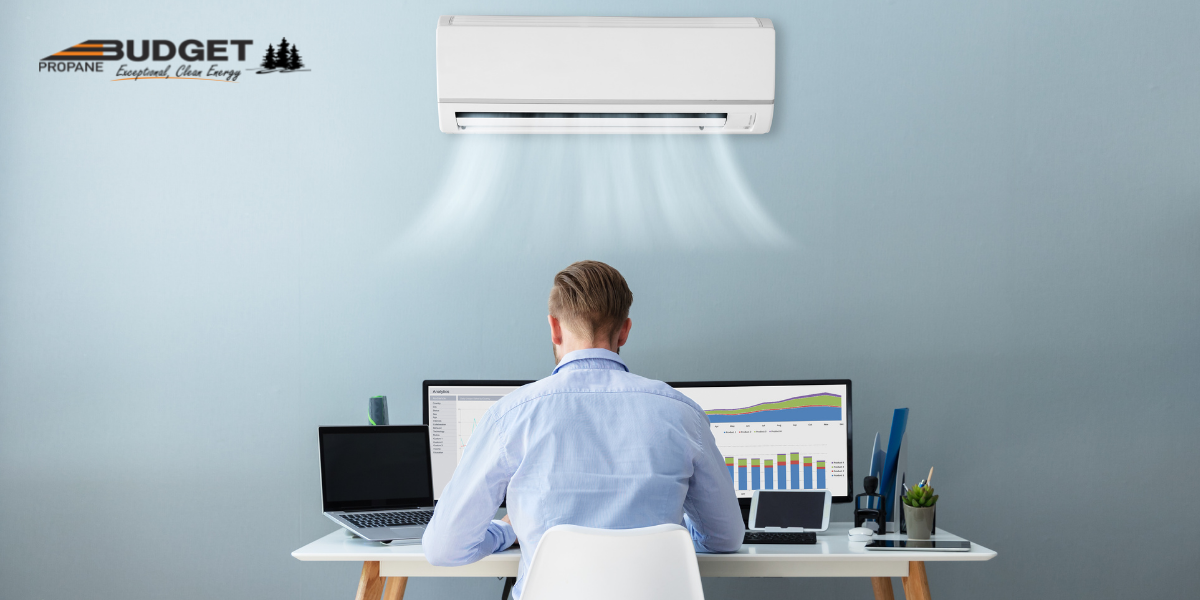 If you live in a rural community, town or village - you'll be well aware of the importance of propane energy to heat homes and businesses. Many people have switched from oil to propane, and propane offers many advantages over electric baseboard heating.
Here's an ebook to download that describes the benefits of choosing propane over electrical energy or heating oil. But - did you know that propane can also be used to cool a house in the summer?
Propane's versatility is unmatched by other energy sources - it can be used to heat or cool a house, run a stove, dryer, and water heater - plus power a propane gas fireplace! Not too mention the BBQ and pool heater! And that's just for residential homes and cottages. Propane also is used in large commercial operations such as farming, greenhouses, construction projects and more...
"Propane Air Conditioning Systems
Not only is propane increasingly used to heat homes, cottages or RVs, but it can also power a wall-mounted heat pump, a wall-mounted air conditioner and an air exchanger.
By switching from a liquid to a gaseous state, propane becomes extremely cold, which makes it an excellent non-toxic cooling agent with an ozone-depleting potential of 0 and a global warming potential of 3.
When used as a cooling agent, especially in commercial or residential ice machines, propane allows energy savings of 40 to 60%.
Additionally, modern heat pumps are designed to maximize safety with flammable products encapsulated and components separated from each other. "
Source: The Canadian Propane Association
If you are interested in more information about propane energy, or about our services throughout central Ontario, give us a call 1(888) 405-7777. We'd be happy to help and answer any questions you have.
Budget Propane supplies bulk propane to homes, cottages and businesses in Gravenhurst, Midland, Simcoe Country, Bracebridge, Haliburton, Huntsville, Muskoka, and more...