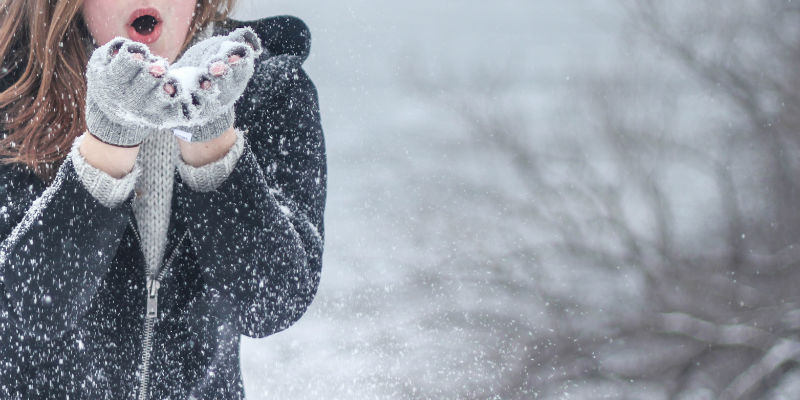 You've likely heard the saying "expect the best, plan for the worst". With winter on its way in Ontario, many of us are hoping for mild conditions and easy drives. The reality, however, is that there's always a risk of a severe snowstorm, which means it is time to prepare.
At Budget Propane Ontario, we take safety very seriously. That's why we have listed a series of steps that you can take to ensure that your propane-powered home is ready for anything this winter:
What to do before a storm
Have your propane systems and appliances inspected by a professional to ensure they are in safe working order and operating at maximum efficiency.
Mark your propane tank area with a flag or pole to avoid possibly fatal collisions with ploughs and snow blowers.
Ensure your home has carbon monoxide detectors. You can also install propane detectors for added safety.
Keep your propane tank stored in an upright position in a well-ventilated area, never store in an enclosed space.
Make sure you always have an adequate amount of propane on hand. If your tank is less than 30 percent full, contact your local propane supplier. Remember, deliveries may be delayed during, and after, severe weather.
Consider buying a propane generator to keep your house operating when other power sources fail.
Make sure everyone in your family knows what propane gas smells like (rotten eggs) so they can identify a leak. If you ever detect a leak, regardless of whether there is a storm, do not turn on any lights, open flames, or use cell phones in the area. Evacuate the building and contact emergency services and your propane dealer immediately, and do not attempt to reenter the building until it has been inspected and you have been given notice that it is safe to re-enter.
Post emergency numbers on the fridge - including your local propane dealer and utility company.
Post instructions for turning off water, electricity, and propane in case of an emergency.
What to do during a storm
Clear snow away from your propane tank and lines. Snow and ice may cause damage and lead to a leak.
Clear snow and ice away from all your vents, flues, and chimneys. Blockages can result in CO poisoning.
Use a broom when cleaning these areas as opposed to a shovel when possible, to avoid causing damage.
Listen to your local weather and news for updates and instructions regarding the storm.
Never use outdoor propane appliances or a propane stove/range for space heating indoors. Only use propane space heaters intended for indoor use.
What to do after a storm
Inspect around your home and propane tank for any damage. If you feel unsafe, contact local authorities and your propane dealer.
Check for fallen power lines and report immediately. These can be a huge safety hazard.
Clear snow away from your propane tank and clear a path to the tank. This will make it easier for your propane delivery person to access the tank.
By taking these steps, you can help prepare your home and propane system for winter storms and ensure your family is safe. Have any further questions? Don't hesitate to get in touch with Budget Propane Ontario today.