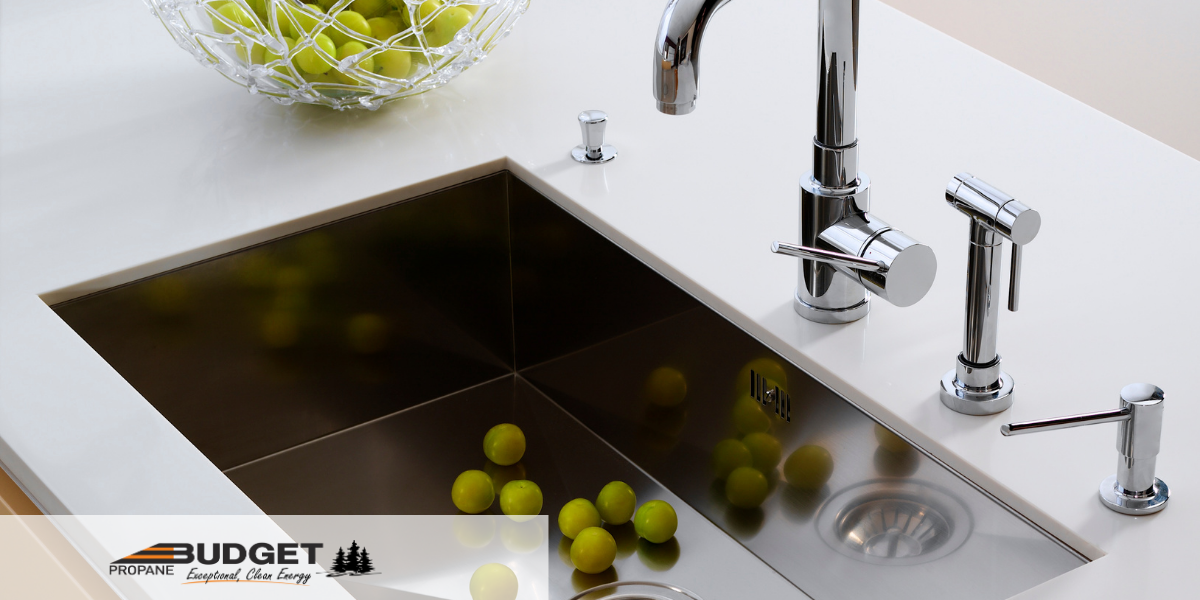 Are you thinking of replacing an old electric hot water heater and would like to take advantage of your existing on-site propane supply? It makes sense! Propane water heaters are a great choice as they are highly efficient and will help you save a significant amount on your energy bills.
When you live in a rural location, it often comes down to a choice between electricity and propane for home heating. With decades of high electricity costs, propane has been the preferred option. If you have already converted to a propane furnace you may still be heating water with electricity or even cooking on an electric stove. To maximize the environmental and cost benefits of propane you should plan to change those appliances over to propane.
Learn more about the benefits in this article 'Pull the Plug on Electricity: How a Propane Water Heater Can Save You Money'.
While you are making your decision, here's some points to think about.
Water heaters account for a huge portion of your home's energy bills. On average, water heaters account for 20% of your bill. 
The type of water heater you choose affects more than just your monthly energy bill. It also affects your home's resale value, your environmental impact and the safety of you and your family.
And propane water heaters last much longer than electric water heaters while propane water heaters last around a decade longer than electric water heating pumps, if you are going that route. A propane water heater is a good economical choice that will require fewer replacements over the long run.
Thinks to look out for...
1 - Increased costs to heat water
Increased heating bills could be a sign that your water heater is overworking and becoming inefficient - so keep an eye on your monthly costs and investigate any unusual increases or trends.
2 - Unusual sounds
If you are hearing growling or gurgling noises in your hot water tank then it could be that sediment is building up within it. This could either be because your water heater needs replacing, or you might need an expert to carry out some basic maintenance.
3 - Unit age
A propane water heater can last up to 13 years, but if a propane or electric water heater is older than 10 years then it's important to get in touch with an expert. They will be able to check that your water heater is operating as it should and look for any signs that it should be replaced sooner rather than later.
Energy Star Power Vented Water Heaters can be purchased directly from us or you can take advantage of our 36 month Lease-to-Own plan. Learn more.. Interested in learning more about propane water heaters, or simply want to enquire about Budget Propane Ontario's range of propane water heaters? Contact our team of experts today for more information.