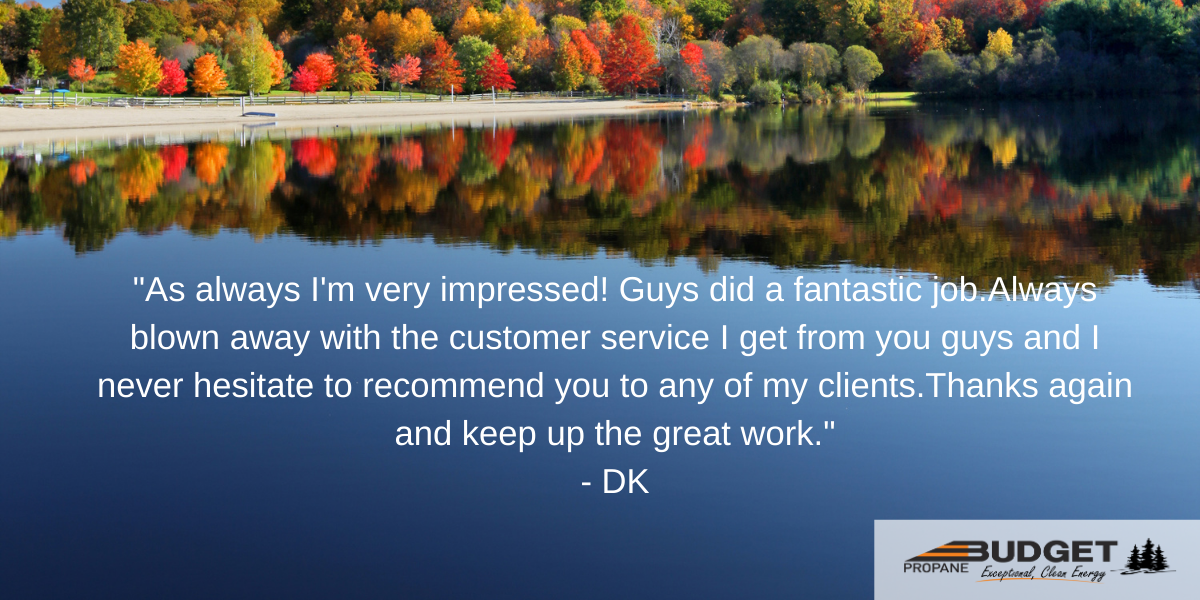 At Budget Propane we are always pleased to hear from our customers - especially when they have a kind word of thanks to our exceptional staff. We really pride ourselves on offering genuine, friendly service, and when people take the time to let us know it was appreciated, it makes our day.
We know that when it comes to evaluating a local supplier or service provider, consumers often look to reviews to help them see a company in a bigger picture. Online reviews can offer a chance to learn directly from customers about a company. Of course, some reviews on different sites can be done anonymously and the truth of the review could be questioned as well as the intent.
For us, there is nothing better than receiving an email or phone call from one of our customers pointing out something that one of our drivers did to help or someone in our office. We know that we are talking to a real customer and we know that it takes something special to motivate people to spend the time to reach out to us. And we want to say thanks!
Maybe because we've grown from a family based business and have operated in the same region for decades, but our connection to the people in our service area of central Ontario is strong. To that end, we are happy to support various charitable groups and activities within our community.
Today, we'd like to share a link to some of our customer reviews as well as a page to learn more about us.
Budget Propane in the Community
If you are interested in becoming a Budget Propane customer or if you have any questions about residential or commercial propane please give us a call. We'd be happy to help out.
1-888-405-7777 or Contact Us