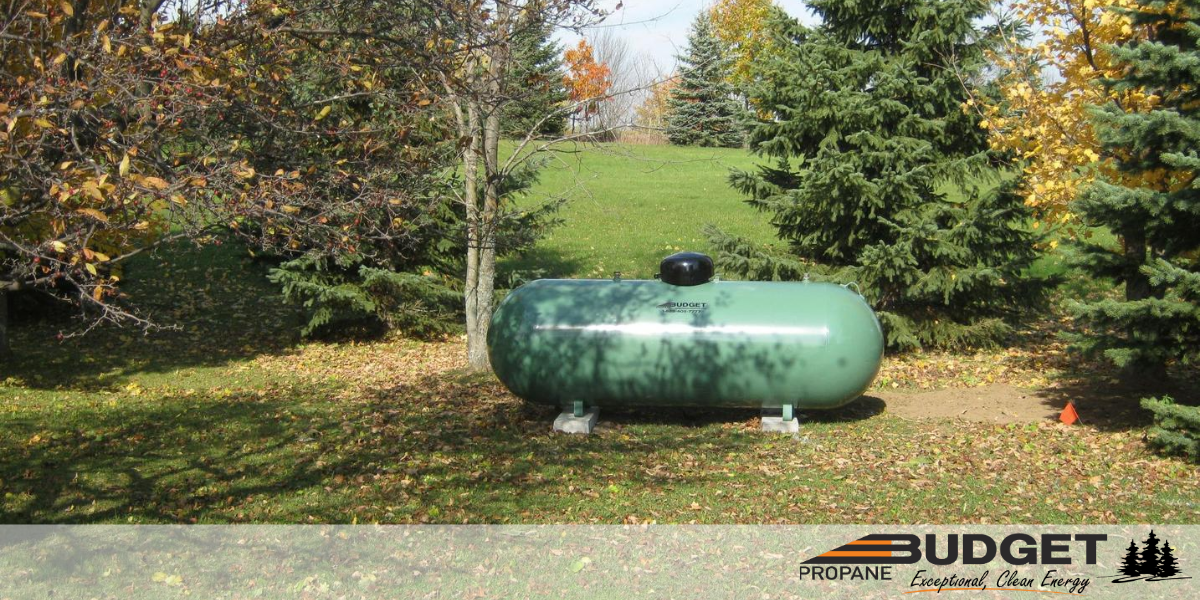 Today's consumer is constantly on the lookout for potential cost savings they can make in their day-to-day lives. Changing your household energy supply can offer one of the largest cost savings.
More and more, homeowners are considering the switch from oil or electric to the more cost-effective and energy-efficient propane.
Propane is a cheaper, safer, more durable and far more efficient alternative to conventional heating systems, but there are still a few commonly believed myths associated with propane that we want to clear up.
[X] Myth #1 - Propane is not safe
Despite some people believing propane heaters are unsafe to install in your household, this actually couldn't be further from the truth. In fact, if a propane tank leaks it vaporizes and dissipates into the air as opposed to puddling and causing a fire risk like some conventional heating systems. Propane won't ignite when combined with air unless the source of ignition reaches at least 940 degrees fahrenheit. In contrast, gasoline, for example, will ignite when the source of ignition reaches only 430 to 500 degrees fahrenheit.
Propane tanks are also 20 times more puncture resistant than tanks filled with ethanol, methanol or gasoline. If the worst-case scenario does happen, propane leaks are easy to detect due to the strong pungent smell that imitates the scent of rotten eggs - you'll be sure to notice it. On top of all that, most propane tanks will offer automatic fuel shut off to minimize any risk.
[X] Myth #2 - Propane is expensive
The myth of propane being expensive is one of the biggest factors in why people shy away from propane, but propane is actually a far cheaper alternative to conventional oil or electric heating systems. If you're looking to save on energy and cut down on your monthly bills, propane is the way to go. Propane heaters are not only less expensive to repair, they also have a longer lifespan and offer more energy benefits.
Propane heaters are far more efficient than oil-fuelled furnaces, with ratings typically at 90 per cent or above compared to oil heaters that typically produce heat at about 60 per cent efficiency. Propane is also generally cheaper, per litre, than oil or electricity. Factoring in the costs of installing and maintaining your heating equipment as well as its average lifespan, propane is around 30 per cent cheaper than electricity and 25 per cent less costly than oil.
[X] Myth#3 - Propane is slow to heat
Propane tanks are attached directly to your heater, meaning it provides instant heat and warmth when the heater is turned on. Unlike some conventional heaters, once turned on, propane doesn't need a long wait to heat up your home or your appliances at all. This is an ideal choice for busy households with families that are constantly on the go and need to heat up their water and heating systems on short notice.
[X] Myth #4 - Propane isn't made for your home
Many believe propane can only be used for your barbecue grill, but as we've discussed in this blog it's actually an extremely flexible heating system that's safe to use within your household. You can use it to heat your water, to power propane appliances or as an energy source in a propane furnace.
Not only is it a cheaper and more efficient alternative to gas and electricity in your household, but it's also convenient. It can be stored and transported without deteriorating over time, it lasts around a decade longer than energy sources powered by electricity and if your house loses power in an emergency situation, your propane tank will still be running.
Contact Budget Propane today and find out why propane is a good source of energy for your home.