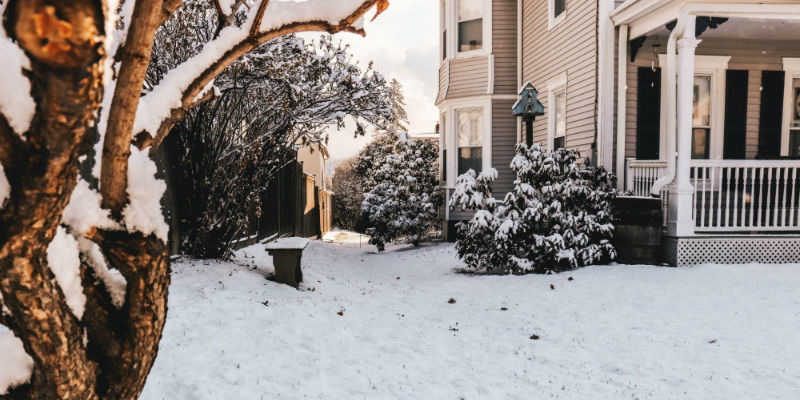 With cooler months on the way, it's now that time of year in which many families across the region will be using residential propane heating systems to warm their home.
Propane-fueled heating systems provide your family home with a number of energy-efficient benefits, and can also be used to power a range of appliances from cooking, laundry, drying, space heaters, refrigerators, water heaters and much more.
Not only that, but propane is one of the safest alternative energy sources you can use in your family home. However, it's still a good idea to follow a few basic propane safety rules to ensure your family can enjoy your propane properly.
To help you have a stress-free winter, Budget Propane Ontario has created a list of five propane safety tips that will give you peace of mind throughout the cooler months:
1 - Know what propane smells like
Have you ever wondered what propane smells like? It's more than likely you will never have to smell it, but you'll instantly recognize it if you do. That's because a chemical is added to propane to give it a strong smell of rotten eggs.
If you do smell what you think may be a propane leak, then you should get your family out of your home and immediately call your propane supplier's emergency phone number or the emergency services.
2 - Keep your tank clear and easy to access
Your propane tank can be kept outside, but it should be in a safe location with no other pieces of furniture, equipment or clutter obstructing the tank. It's even more important to keep flammable materials and sources of ignition away from your propane tank, so that means raking those fall leaves away.
To make life easier for your propane delivery driver, you should also mark your propane tank with a small flag or marker. This will allow them to find and fill it even after a heavy snowfall.
3 - Have heating equipment and propane tanks inspected by a professional
To ensure your heating appliances and propane tanks are safe for use this winter, ensure they are inspected by a professional propane specialist before you use them.
While propane tanks legally have to be inspected every 10 years, there's no harm to have them inspected more frequently to guarantee they are safe to use. A propane supplier, such as Budget Propane Ontario, will have experts on hand to do this for you.
4 - Set up a regular delivery schedule
This one is not so much about the safety of your propane appliances, but more about the safety of your family. Winter deliveries can be difficult when there is snow, especially when there's significant snowfall.
Setting up a regular delivery schedule will ensure your family doesn't get stuck without heat. Automatic delivery options are particularly useful as, through tank monitor readings, your propane supplier will be able to automatically refill your propane tank when it begins to get low.
5 - Install carbon monoxide and smoke detectors
Homes in Ontario must legally have carbon monoxide detectors if they have fuel-burning appliances inside of them. That means if you have any propane appliances within your home, it's essential that you have one. If not, then you should have one installed as soon as you can.
Gas and smoke detectors can also give your home an additional layer of security just in case the worst possible scenario happens - no matter how rare a leak or fire is.
Have any further questions about propane safety this winter, or simply want a quote for a propane tank? Contact our team of experts today.