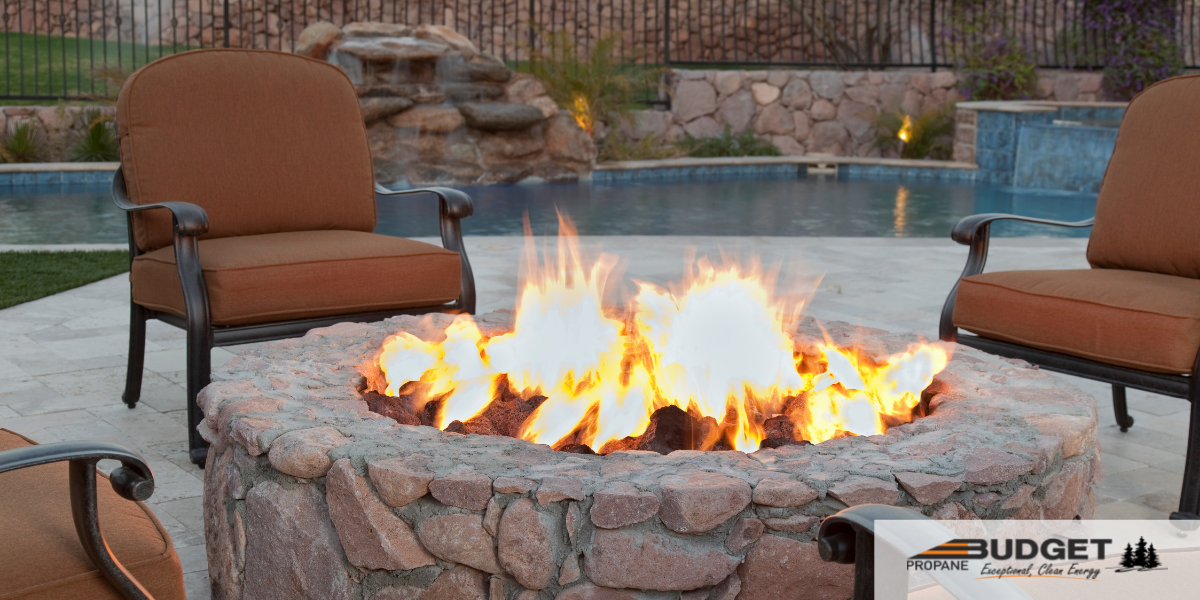 As we head towards summer in Ontario, it's time to start thinking about turning your backyard space into a recreational retreat. One of the most popular ways to do this is to add a pool or spa to your outdoor living space. With more people working from home, there has been an increased focus on creating a resort atmosphere in the backyard, somewhere where you can take a break from the computer and relax in the sunshine and fresh air.
Did you know that you can utilize propane energy to power your pool or spa heater and create a backyard fire pit?
"Propane heaters can heat pools and spas almost twice as fast as electricity. The temperature can be increased by 2 °C to 3 °C per hour.
In just a few hours, pools or spas can reach an ideal temperature that is easily maintained.
This reduced heating time allows for energy savings up to 30% compared to electricity. Propane heaters have a longer service life than electric heat pumps, reducing replacement and long-term operating costs."
Another popular backyard addition is a fire pit. But, many people are concerned about smoke fumes, acquiring and cutting wood, and getting rid of ashes. How about using propane to create an outdoor fireplace?
"Outdoor propane fireplaces have a low operating cost and can be connected to an existing large tank or a small portable tank.
They produce soft and uniform radiant heat rather than intense and focused heat. And it is not necessary to clean the soot and remove the ashes."
Propane is one of the most versatile energy sources available to both residential homes and commercial businesses.
When you think about spending time this summer outside - propane can help you create the perfect resort-like ambiance - from BBQ grilling, spas and pools and propane fire pits / outdoor fireplaces.
Budget Propane is a trusted local supplier of bulk propane to homes, cottages, and businesses throughout central Ontario. Get in touch with us today and become a Budget Propane customer!
source: The Canadian Propane Association