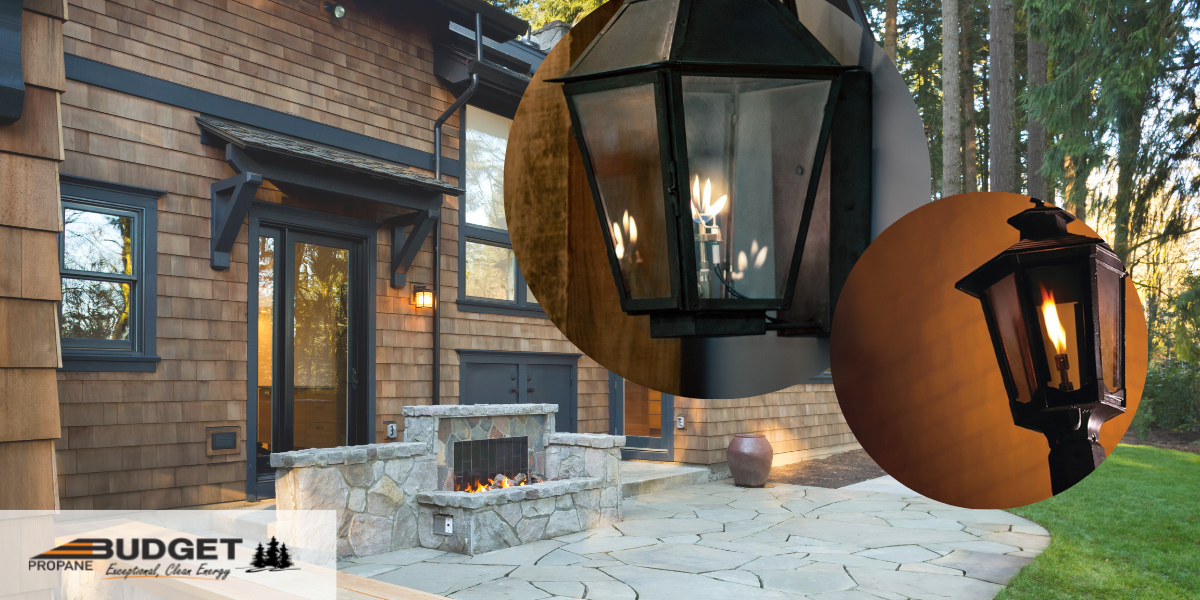 Interior and exterior lighting is fundamental in home design. Lighting is essential for tasks, safety but also creates ambiance and sets a design look. Have you heard about real flame propane lighting?
Propane lighting operates off-grid and so during a power outage you have the safety and security of flame lighting. In addition, the flicker of a real flame provides an attractive look and mood to patio spaces and walkways.
In this blog we share information from The Propane Research Council on this topic.
"Real flame lighting creates an unforgettable look for outdoor spaces, and can be used for walkways, general lighting, and more. Plus, they are totally odorless, and will function even during a power outage for added security and safety.
Add some charm and romance to your outdoor space with the unique glow of real flame lighting, powered by propane. While flame lighting may not be a top-of-mind item for everyone, more homes are relying on it to beautifully illuminate outdoor spaces.

Custom lanterns, modern chandeliers, statement pendants, and even tabletop units are a stunning addition to any modern or classic design. Integrating materials like cast bronze and wrought iron can also help any walkway or porch feel upscale. No matter your style of flame lighting, let propane highlight your home with the highest efficiency.

Propane flame lighting fixtures can be placed in a variety of spots on your patio. Explore these options to start picturing how they could illuminate your backyard.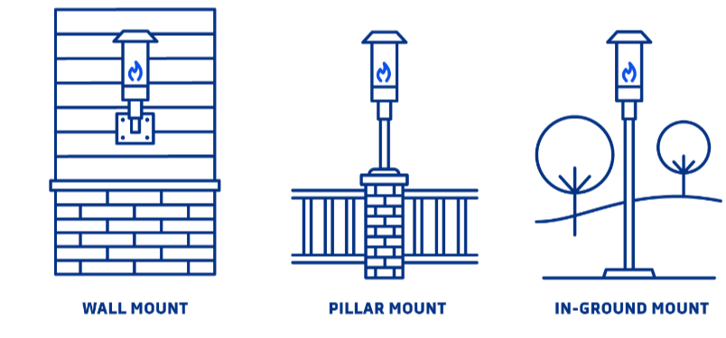 If you're in the early stages of building a home, it's the perfect time to incorporate flame lighting into your plans. Talk to your builder and propane supplier to discover your best options. Installing flame lighting for an existing structure could be tricky, and potentially expensive, but you can get the same enjoyment from a propane fireplace or fire pit, or even a patio heater with visible flames."
Source: The Propane Education Research Council
Interested in how propane energy can power your home or business? Budget Propane is a family owned and operated propane supplier in central Ontario. We'd be pleased to answer your questions. Contact Us.