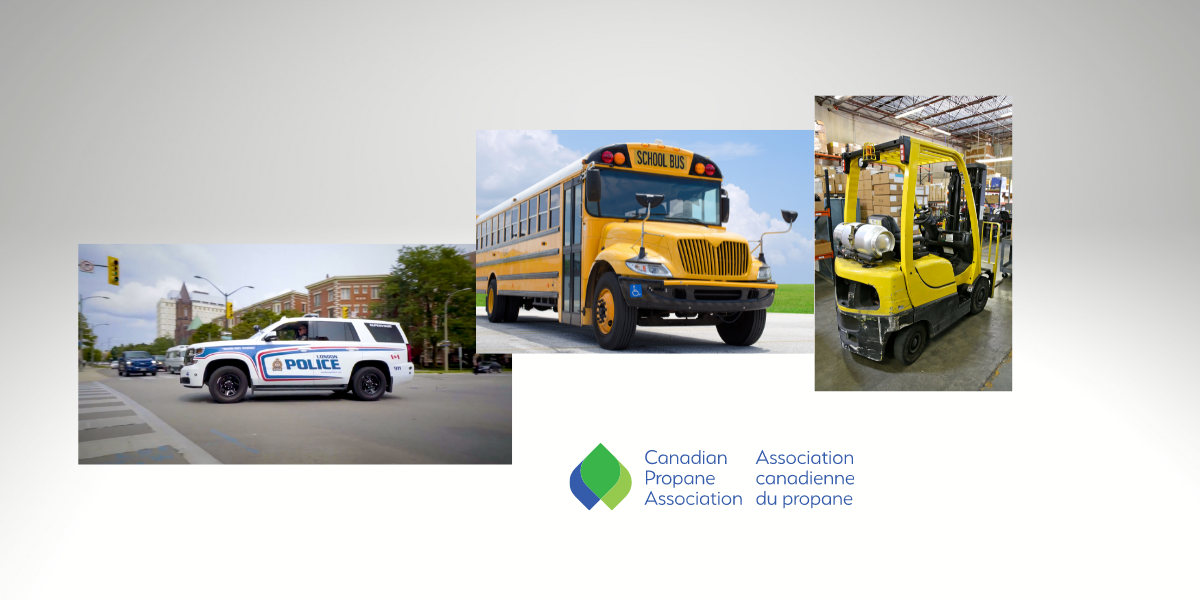 A few weeks ago on December 9, the global propane industry came together for Auto Propane Day. The event provided an opportunity to promote the important benefits of low-emission auto propane.
Propane is a low carbon, clean-burning energy source that is safely transported and used across Canada every day. Propane's utilization helps to improve air quality, reduce greenhouse gas emissions and protect the environment.
Today, we're sharing the Canadian Propane Association's press release, and a link to their collection of resources on automobile propane.
Learn more about the benefits of propane used in transportation such as; reduced emissions, safety, increased safety, and more...
Resource Page: https://propane.ca/autopropane/
---
"OTTAWA, December 7, 2021 – For the third consecutive year, the global propane industry is coming together for Auto Propane Day on Thursday, December 9, 2021, to promote the important benefits of low-emission auto propane (also known as autogas), a critical automotive energy source that will enable countries around the world to reduce emissions quickly and affordably.
Transportation is one of the largest sources of air pollution in Canada, generating over 25 per cent of greenhouse gas emissions in the country. With mobility on the rise again (including a significant increase in home deliveries), it is more important than ever to discuss how available, cost-effective, and cleaner energy options like auto propane can make a difference today.
Auto Propane Day celebrates the significant steps countries worldwide have taken to reduce their emissions by switching to auto propane. The conversation for this important day centers around facts and case studies that demonstrate the essential role auto propane is playing now in the global green energy transition and the continued role it will play in a low carbon future.
For example, propane school buses reduce NOx by 96 per cent and CO2 by 13 per cent compared with diesel buses and provide greater comfort to students because they are less noisy, smell better and warm up faster in cold weather. They are also, on average, almost half the cost of electric school buses, meaning school districts can afford to replace more of their fleet and achieve carbon reduction goals faster.
Propane is an excellent choice for medium-duty transportation vehicles like airport shuttles and municipal regional transit vehicles, and return-to-base fleets including taxis, couriers and police vehicles. For this type of vehicle, propane has the lowest cost of ownership due to low fuel and maintenance costs. Additionally, there is a 97 per cent reduction in NOx and a 10 per cent reduction in CO2 compared with diesel-powered medium-duty vehicles.
Auto Propane (Autogas) Day is part of the global LPG Week, hosted by the World LPG Association, which takes place December 5-9, 2021, in Dubai, under the theme Energising Tomorrow."
SOURCE: https://propane.ca/2021/12/global-awareness-campaign-speaks-to-the-benefits-of-low-emission-auto-propane/
---
Budget Propane is a family owned and operated bulk propane supplier in central Ontario serving both residential and commercial customers. Contact us today to learn more about our services.