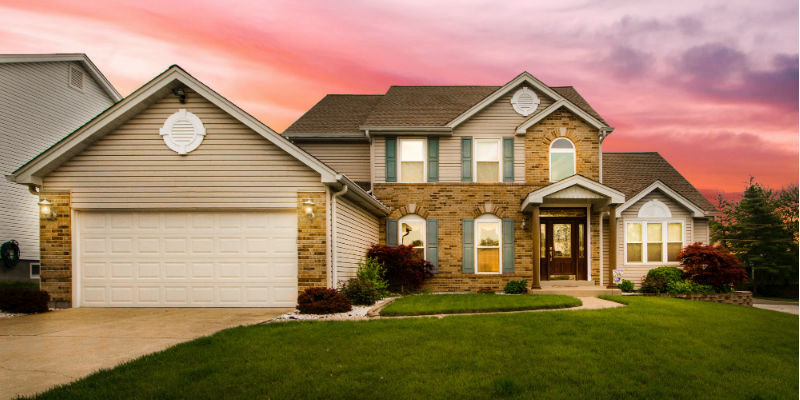 Residential propane comes with a variety of benefits from cutting your home's environmental footprint, saving you money on your monthly utility bills and improving the safety of your home. That's why many homeowners in Ontario, Canada are making the switch.
If you've decided propane is the right choice for your home, then you'll probably know that propane tank installation is something that must be performed by a licensed and qualified propane expert such as Budget Propane.
What you might not know, however, is what the propane tank installation process actually involves. In this blog, we will answer some common questions about the entire process.
What type of tank should you choose?
Before undergoing your propane tank installation, you first need to choose which type of propane tank will work best for your needs. Our recent blog, titled 'What Propane Tank Size is Right For Your Household?', can help you answer this question.
The most common type of tanks are torpedo and vertical tanks, which come in a range of sizes. Which one you choose will depend on what you want to use propane for and how much propane you plan to use each month.
Budget Propane will send an experienced representative to your location to determine the appropriate size of the tank. We help make the decision by taking into account things such as your property location, winter delivery access, and expected consumption based on what propane equipment you will have and how you will use them.
Do I need to do anything to prepare for the installation?
Once you choose a propane tank that will work for you, it's time to start preparing for its installation. There are a few things you'll need to do to get ready, we've listed some of those things here:
Dig a trench: Depending on your propane supplier, you may need to dig a trench for the yard line. Some propane suppliers will do this for you, while others will need it done beforehand. However, the trench will need to meet specific codes so check with your propane supplier before you go ahead and do this.
Prepare a solid foundation for the tank: Your propane tank has to be placed on firm ground, and will generally be placed on a concrete pad or a gravel pad. It's likely you will need to have this down before the installation so the propane tank can be placed straight down.
Ready your appliances: If you have a range of new appliances that you want to switch over to propane fuel, then make sure they are ready to go and properly installed. This will make hooking them up to the propane tank a far easier process.
What is the installation process?
The time it takes to complete a propane tank installation will depend on a few factors and how complex the specific installation is. However, must propane tank installations only take a couple of hours and can be booked with a propane supplier a few days before you need it done (although we advise giving them more notice).
There are a few steps in the installation process, including:
A crane will probably be used (if the tank is heavy) to lift the tank onto a pad, block or hole. This is where the tank will be set and levelled.
The tanks gas line will be hooked up and your tank will be filled by your propane supplier.
Your propane supplier will test the tank for leaks, fixing any issues before they leave.
There will be a further test and safety inspection in which your propane supplier will check your propane appliances to ensure they are operating properly.
Your technician will explain the installation and how to use propane properly at your home. At this point, you can ask any questions you have.
Do I need to be at home?
We highly recommend you being at home during the installation process. Not only will we need your signature for the installation inspection form, but it also represents the perfect time for you to understand exactly how your propane tank works and what you need to do to ensure your family's safety.
Technicians working on the installation will be able to share tips and instructions on your new propane tank, giving you an insight into how you can maximize your propane usage.
Do you have any further questions about propane tank installation, or simply want to receive a quote? Contact our team of experts today. We would love to answer any questions you have.