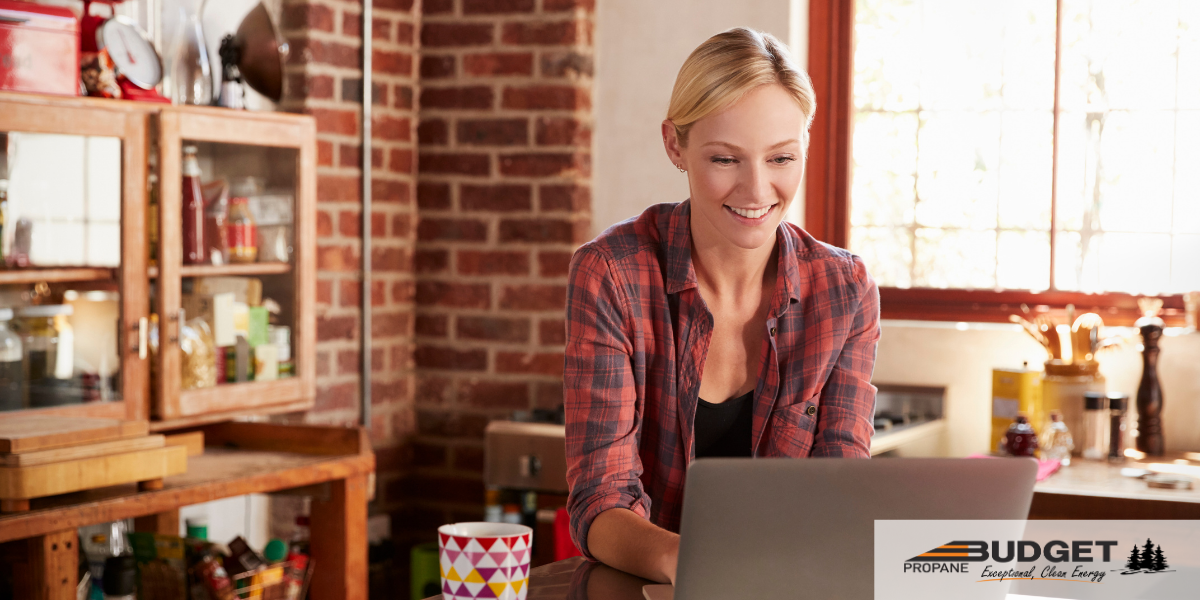 Are you considering making the switch to propane energy, or are you simply looking for a new propane supplier? Choosing which propane company you receive your propane from can be a tough decision.
That's why in this blog, Budget Propane Ontario takes a look at the five key considerations you should take into account when choosing your propane supplier. Finding the right supplier for your specific needs will make it easy and convenient for you to manage your propane supply.
Before we get into that, let's first take a quick look at why making the switch to propane is a smart decision.
Why using propane is a smart choice
Propane is one of the most cost-effective and energy-efficient solutions to power your residential home or business, and it can be used for a wide variety of applications both inside and outside of your property.
Compared with conventional gas and electric systems, propane is cheaper, safer and more durable. It can be used to heat your water, power your appliances, fuel outdoor equipment, provide backup generators and much more.
Best of all, it's non toxic and one of the cleanest burning fossil fuels on the market. That means by using propane you won't just be saving money each month on your energy bills, you'll also be reducing your impact on the environment.
Benefits of using propane as your energy source include:
Reduced environmental impact
Increased safety
Superior heating efficiency
Significant cost savings
What to look for when choosing your propane supplier
With the benefits of propane in mind, here are some of the key things to look for when choosing your propane supplier.
#1 - Are they offering value for money?
One of the main reasons for switching to propane energy is for greater cost savings, so it's important to find a supplier that offers you value for money. However, it's important to note that choosing your propane supplier based on the initial price alone isn't always the best option.
The price of propane can vary from day to day and location to location, and a supplier could soon mark their price up after the initial sale. Rather than looking at the price of propane, look at the other fees such as installation, termination charges and any minimum monthly purchase requirements. These recurring fees could add up to become more expensive than the actual propane itself.
#2 - Do they have flexible delivery options?
Heating your home or business with propane should be a seamless and easy experience that doesn't become a chore. Flexible delivery options give you the opportunity to arrange your propane supply around your own unique lifestyle.
Make sure the propane supplier that you choose has a delivery option that works for your needs. Here at Budget Propane Ontario, for example, we have a range of flexible delivery options to meet our customers' needs from timed delivery, automatic delivery, will call delivery and seasonal delivery.
#3 - Do they have high safety and regulatory standards?
To ensure safety and peace of mind when using propane, it's important that you're aware that your propane supplier is upholding the highest safety and regulatory standards. Ask about the storage, transportation and handling procedures that any potential supplier has in place - they should be able to answer in great detail.
#4 - Are they focused on customer service?
Large propane companies are focused on profits, not customers. Smaller, family-owned propane suppliers, however, put extra emphasis on service and customer satisfaction. Your propane supplier should be able to provide a high-quality service that's tailored to your individual needs.
The best propane suppliers will be willing to talk to you around the clock so that you never have issues with your propane tank, your propane order or anything else related to your propane supply.
#5 - Do they offer automated delivery?
If you want your propane supplier to go above-and-beyond to make your propane delivery a seamless experience, look for a supplier which offers automated delivery through tank monitor reading.
Propane tank monitors will alert your supplier when your propane levels are at a custom set-point so that they can come and refill your propane tank, ensuring you never run short of propane. This makes the entire propane experience seamless.

Do you have any further questions about choosing the right propane supplier for your unique needs? Contact Budget Propane Ontario today. Our team of experts would love to answer any questions that you may have.