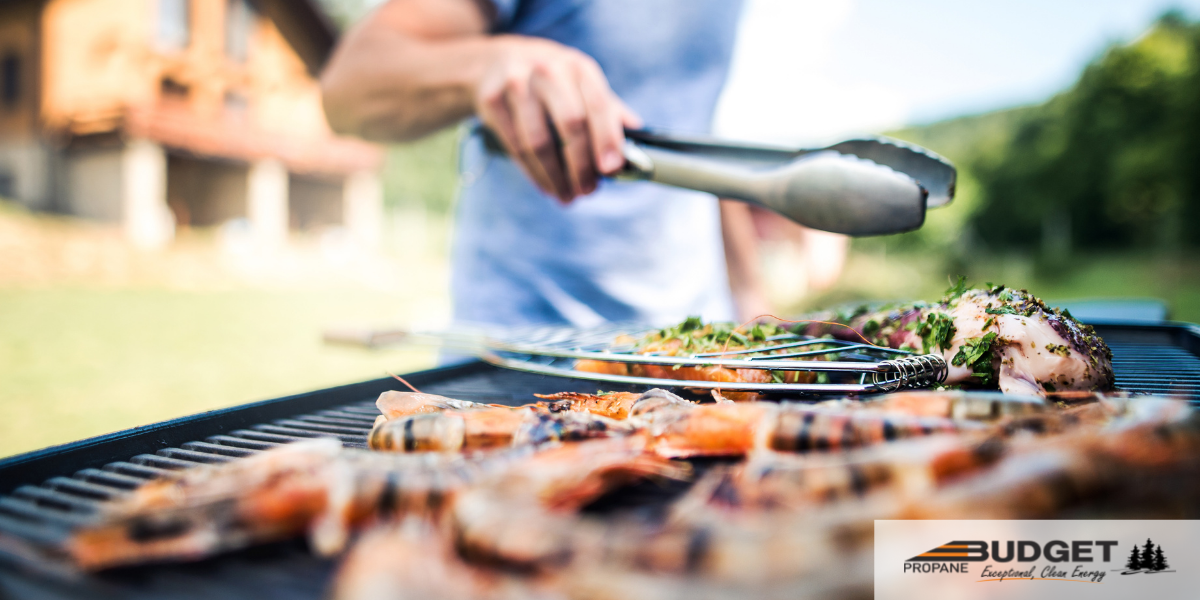 In Canada, it is regulated by law that refillable propane cylinders must be replaced or inspected and requalified by a Transport Canada registered requalifer every 10 years. In fact, it's against the law to fill an expired or damaged cylinder.
So, what happens if you have a damaged or expired propane cylinder that you need to dispose of? If you possess an expired or damaged propane cylinder at your Ontario home or cottage that you have no idea how to dispose of correctly there are a few things to keep in mind, Budget Propane Ontario looks at them in this blog.
Handling your expired or damaged propane cylinder
Whether your propane tank is rusted, dented, damaged in any way or expired (if you aren't sure if it's expired then there are identifying marks stamped onto the collar of cylinders showing the original date of manufacture and any subsequent re-qualification dates), then it's illegal for that tank to be filled with anymore propane.
That means it's time for your to dispose of your cylinder, but that doesn't mean you can simply toss it in the recycling. While propane is one of the safest alternative fuel options, you still need to take care when handling your expired or damaged cylinder.
In fact, even if you think the cylinder is empty, it will still contain some residual propane. You should not open the cylinder to let the rest of the gas leak out either, as it's highly flammable. It's important to handle an empty propane cylinder as you would a full propane cylinder.
How to dispose of your propane cylinder
While propane tanks are made out of recyclable steel and copper, they should never be thrown in household recycling or garbage for roadside pick-up.
Due to the gas and pressure inside a propane cylinder, these tanks are not suitable to recycle with your other household items. Any residual gas left inside a propane cylinder could cause a fire or explosion at the landfill or recycling site.
For that reason it's important you dispose of your propane cylinder to a specialized company with expertise in disposing propane. Across most of Canada municipalities make Household Hazardous Waste (HHW) collection facilities available to businesses and households who need to dispose of propane cylinders.
On top of that, the large majority of gas stations, retailers who sell new cylinders and propane suppliers will take back expired cylinders, particularly if you purchase a new one.
In Ontario, propane cylinders can be disposed of at municipal transfer facilities, provincial parks (non-refillable cylinders) and regular collection events. To find a location near you or for more information, please visit Orange Drop at www.makethedrop.ca.
Or visit the District of Muskoka's Hazardous Waste Drop-off webpage.
What about single-use and camping propane cylinders?
Single-use and camping propane cylinders have become more popular recently with manufacturers such as Coleman and Bernzomatic distributing small, non-refillable cylinders for people who enjoy camping.
While these cylinders are incredibly easy to use for campers, they are beginning to cause collection and disposal issues for both provincial parks and municipalities. If you have to use these cylinders then please remember to dispose of them correctly as per above.
Sometimes provincial parks will have designated enclosed collection cages, but please do not leave them at your campsite or dump them as this can cause a fire threat for the amazing landscapes that we are lucky to call home!
If you are in doubt about disposing your propane tank, get in touch with Budget Propane Ontario today. Our team of experts would be more than happy to give you some advice on where and how you can dispose of your tank.