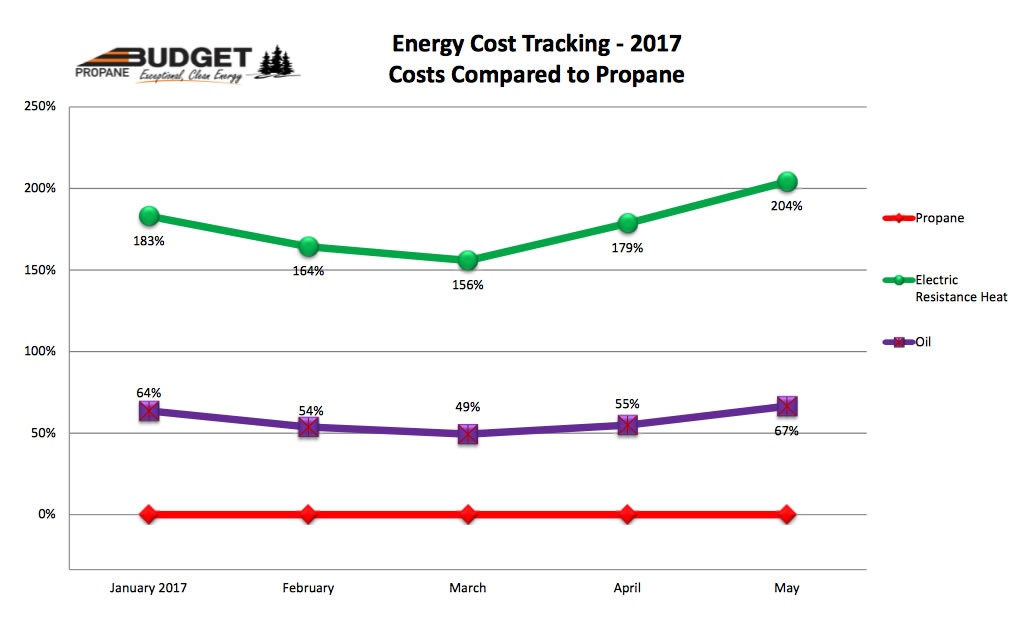 Propane offers numerous benefits to both consumers and commercial users. Not only is it a exceptional energy source, it's clean and non-toxic to the environment. It is also one of the most versatile fuels on the market and is abundantly available in Canada, being used for residential, industrial, construction, commercial, farm and recreational applications.
Save Money on Energy
Propane cost much less than electricity and oil. So far in 2017, propane costs have been 49% to 67% lower than oil and 156% to 204% less than electric resistant heat. Combine this with the fact that propane appliances are significantly more energy-efficient than electric or oil appliances, and you are sure to see a significant reduction in your monthly energy bill.
Read More