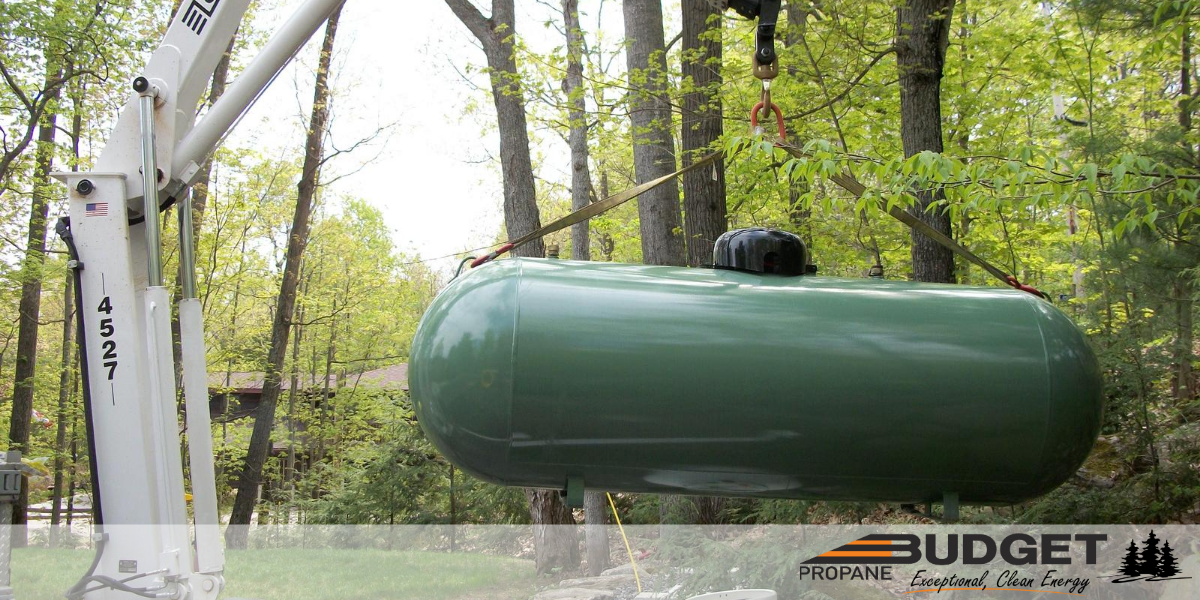 Installing propane service at a cottage or residential property in central Ontario? Congratulations! Propane is an excellent fuel for a rural property.
As one of the most environmentally-friendly and cost-effective energy sources on the market, the use of propane will help your household or cottage cut down its carbon footprint and help you save a significant amount of money on your utility bills each month.
One of the biggest benefits of propane, however, is how easy it is to transport. That means bulk propane can be delivered directly to your door and put in your tank by an expert - all with minimal effort on your behalf.
While there are a number of propane delivery options, including will call and timed delivery, the best option to ensure you keep your home or cottage properly powered is through propane tank monitoring.
What is a propane tank monitor?
With Budget Propane Ontario's Tank Monitor, you will never have to worry about your next propane delivery.
Using smart technology that automates the entire delivery process, the Tank Monitor will alert us once your propane levels are low. Once alerted, we will come and refill your tank - ensuring you never run out of propane.
Not only that, but the Tank Monitor will also use smart technology to ensure that you are constantly aware of how much propane you have left in your tank. The monitor will send you weekly notifications by text or email that tell you exactly how much propane you have left in your tank.
What are the benefits?
There are a number of benefits that you will see from using a propane tank monitor at your house or cottage. We have listed just a couple of the key benefits here:
Updates that give you peace-of-mind: The tank monitor will send weekly notifications directly to your email or phone via text messaging. By taking the guesswork out of your propane levels, you will have the peace-of-mind that you won't run out when you need it most.
Automated deliveries: Since the tank monitor sends your propane supplier a direct notification when your propane is running low, you will never have to worry about propane deliveries ever again. The Tank Monitor will simply alert us when your propane is below 30 percent and we will then deliver propane directly to your home or cottage.

Interested in learning more about the benefits of a smart Tank Monitor to automate your propane deliveries? Contact Budget Propane today. We would love to answer any questions that you may have.