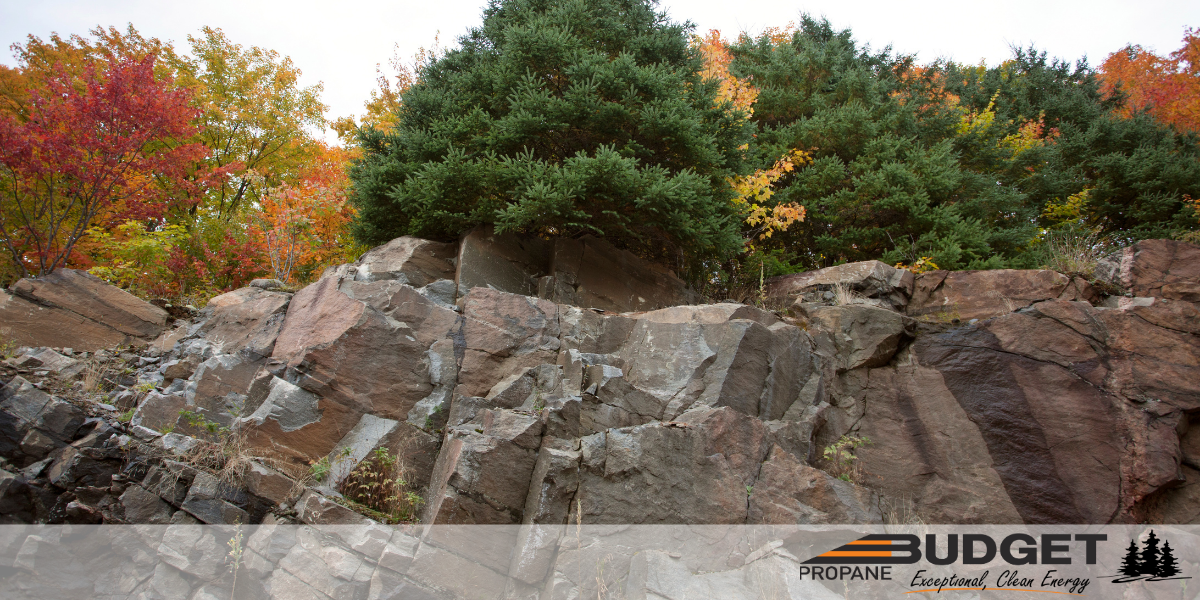 Small business owners and homeowners throughout Canada, are interested in making sure that they manage energy efficiently and reduce as much as possible processes that produce greenhouse gases.
The propane industry in North America have been working hard to assist governments in making policy decisions that better utilize low emission propane energy, to help reduce greenhouse gases and fight climate change.
The following excerpt is from the Canadian Propane Association's publication, The Propane Advantage: Vital for Canada's Energy Portfolio.
The PROPANE Advantage: Vital for Canada's Energy Portfolio
Propane can offer immediate opportunities to reduce emissions and provide an affordable energy choice to Canadians. A truly holistic approach to GHG reductions in Canada must include low-emission energy options that are available for consumers today.
As a safe, abundantly available, low emission, Canadian-produced energy source, propane is perfect for applications as diverse as heating commercial and residential buildings, fuelling vehicles, drying crops and powering mines, amongst many others. While other energy options require large scale infrastructure spending or further technological development, propane is ready to go today. Most of us know that propane is a popular way to heat up the backyard barbecue or to fuel appliances in an RV.
Switching to propane from heating oil reduces GHGs emissions and switching from electricity saves money in some provinces. It makes environmental and economic sense, and many Canadians, particularly those in rural and remote areas, choose propane for their energy needs.
Homeowners and Businesses − Combined with high-efficiency appliances, propane allows homeowners to enjoy lower energy bills while reducing emissions and supporting local distribution businesses. − Switching to propane from heating oil reduces greenhouse gases by 38%. Switching from electricity to propane can save money and GHGs in some provinces. − When you take reliability, cost, performance, and efficiency into account, propane heating outperforms nearly every other type of heating system available. This is particularly true where natural gas is not available.
DID YOU KNOW? PROPANE CAN DO MORE.
High-efficiency furnaces, attractive fireplaces and instant hot water systems are the ideal solutions, alongside dryers, firepits and BBQs for homeowners. Getting off the grid is easy with propane refrigerators, dryers and standby generators. And with outdoor propane fire pits, lighting, patio heaters, lawn mowers and pool heaters, a backyard can be transformed into an oasis.
For Industries Propane can go just about anywhere and perform numerous roles, making it an integral energy source across industry. From warehouses to mines, from manufacturing facilities to hospitals, propane energizes Canada. Building Construction Propane is widely used in construction for a variety of everyday tasks, including flame cutting, powering generators, space heating and drying, heating or melting materials such as roofing. Propane emits less carbon dioxide and other pollutants than gasoline or diesel, improving air quality for crews.
Source: The Canadian Propane Association
Budget Propane is a family bulk propane company serving residential, commercial, and construction / industrial businesses in central Ontario. We're propane experts, with decades of experience and qualified application specialists and licensed installers. For more information on propane, or to schedule an inspection, contact us today!