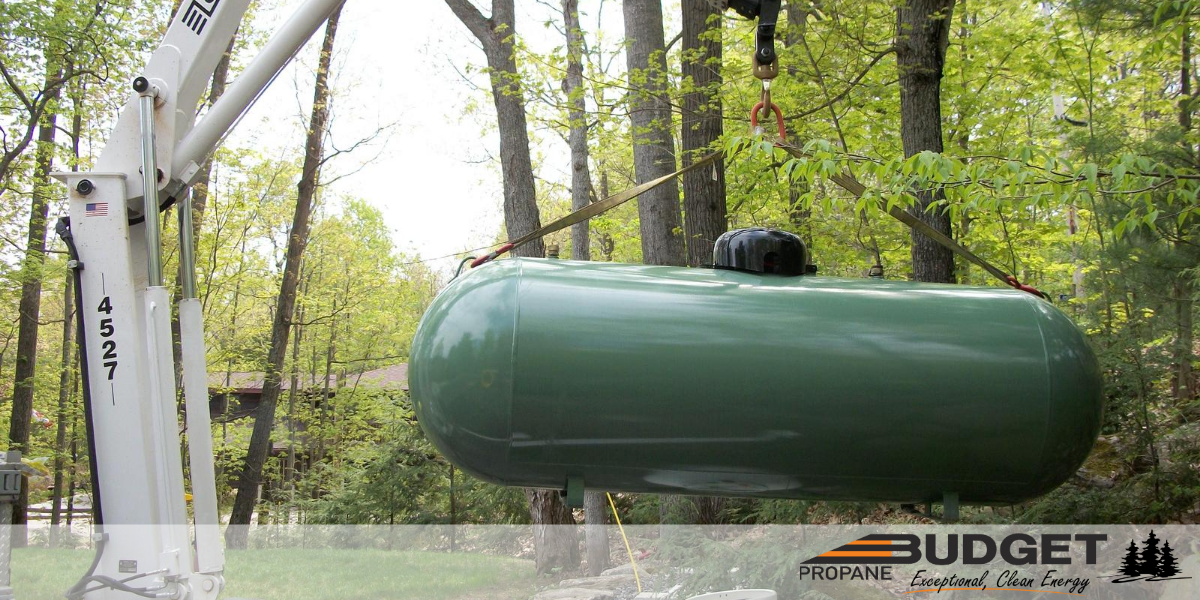 Are you in the process of installing propane service at your cottage or residential property in central Ontario? Congratulations! Opting for propane as a fuel source is a smart choice for rural properties.
Propane stands out as one of the most environmentally-friendly and cost-effective energy options available. By utilizing propane, you can significantly reduce your household or cottage's carbon footprint while enjoying noticeable savings on your monthly utility bills.
However, one of the standout advantages of propane is its ease of transportation. This means you can have bulk propane conveniently delivered right to your doorstep and effortlessly filled into your tank by a professional.
Among the various propane delivery options, including will call and timed delivery, there is one solution that ensures your home or cottage remains powered up seamlessly—propane tank monitoring.
What exactly is a propane tank monitor?
Budget Propane Ontario's Tank Monitor is the answer to never worrying about your next propane delivery.
With the help of smart technology that automates the entire delivery process, the Tank Monitor keeps track of your propane levels. Once it detects low levels, it immediately alerts us, prompting us to refill your tank and ensure you never run out of propane.
Moreover, the Tank Monitor employs advanced technology to provide you with real-time updates on the amount of propane remaining in your tank. You will receive weekly notifications via text or email, informing you of your current propane level.
What are the benefits?
Using a propane tank monitor at your house or cottage comes with numerous advantages. Here are a couple of key benefits to consider:
Peace of mind through regular updates: By eliminating guesswork regarding your propane levels, the tank monitor sends you weekly notifications directly to your email or phone via text messages. You can rest easy knowing that you won't run out of propane when you need it the most.

Automated deliveries: Thanks to the tank monitor's proactive notifications, your propane supplier is promptly informed when your propane level drops below 30 percent. This means you'll never have to fret about scheduling propane deliveries again. Once alerted, Budget Propane will swiftly deliver propane directly to your home or cottage.
Ready to learn more about the advantages of a smart Tank Monitor for automated propane deliveries? Don't hesitate to contact Budget Propane today. Our team is more than happy to address any questions you may have and provide further information on this convenient solution.