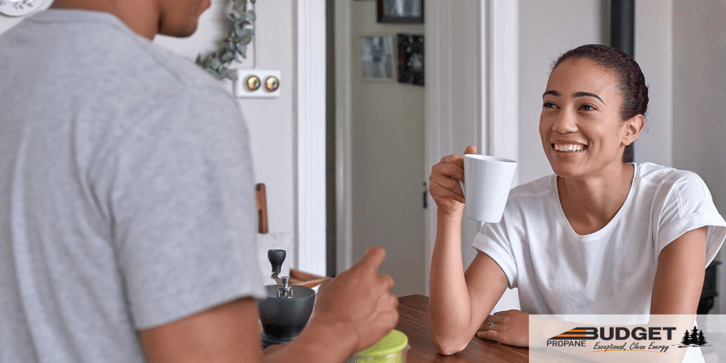 At Budget Propane, we have a long tradition of supporting local organizations and charities that help in the communities we work in. We consider it a great privilege to be able to lend a hand.
We support our local non-profits organizations and sports teams through numerous sponsorship initiatives, and support our local firefighter's training programs by providing assistance with programs such as hydrocarbon training.
Recently we made a donation to the Fraser Institute. This organization is not local to our operational area, but has a broader mandate to contribute to the quality of life for all Canadians.
Here's some information about the Fraser Institute.
"Our mission is to improve the quality of life for Canadians, their families, and future generations by studying, measuring, and broadly communicating the effects of government policies, entrepreneurship, and choice on their well-being.
We rely entirely on voluntary donations from concerned individuals, foundations, and other organizations. Every dollar that is donated to the Fraser Institute helps us educate Canadians on what polices are required to ensure that all Canadians have the opportunity for the best quality of life possible. We do this by producing objective research, infographics, short videos, and writing commentaries in newspapers and blogs. We also interact directly with the public through our education programs for students, teachers, and journalists and by holding public events and conferences.
The Fraser Institute is the top think-tank in Canada and now ranks in the top 15 among all think-tanks worldwide, according to the 2019 Global Go To Think Tank Index published by the University of Pennsylvania."
To learn more about how Budget Propane contributes in the community visit our webpage, Community Involvement.