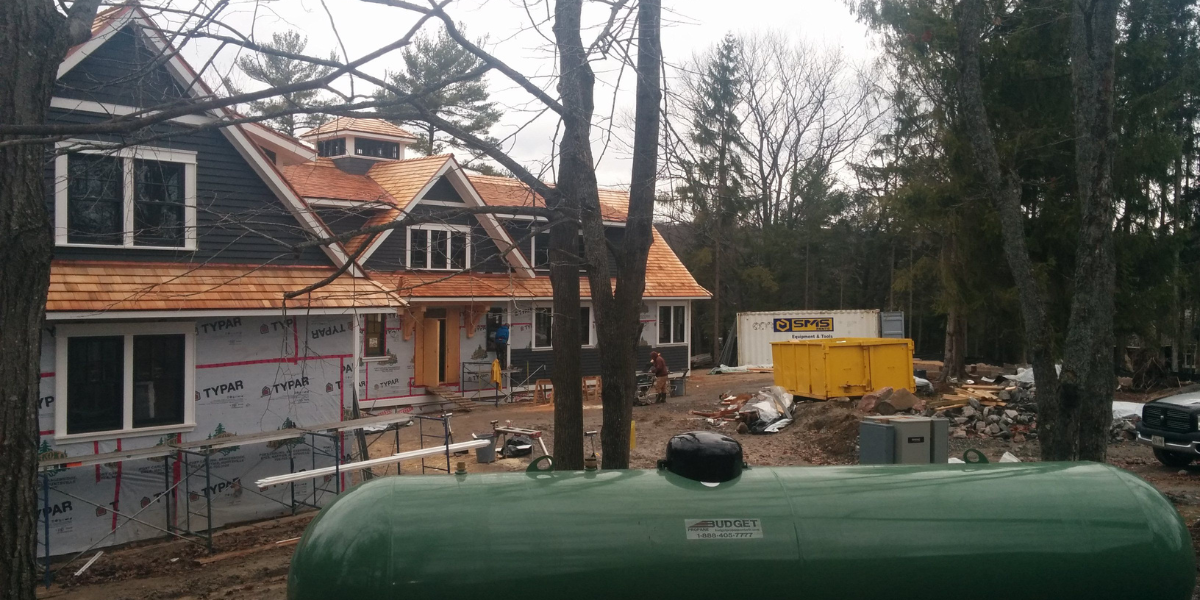 Are you planning to build a new cottage or rural home in the year ahead? It's an exciting project and for many people in central Ontario it's the perfect solution to create the home of their dreams. Pick the location, the lot, and choose from an endless supply of designs and materials. And while the exterior and interior design is sure to grab your attention, heating and energy planning should be top of mind.
Are you interested in high efficiency appliances, lower energy costs, green-building, and reducing your home's carbon footprint? Propane is a top choice to provide these benefits and more. Here's a list of advantages that propane has over all-electric homes, provided by The Propane Education Research Council.
#1 Propane Works Harder

Performance is the number one reason most people choose propane. After all, it can efficiently and effectively meet nearly all of your home's major energy needs, inside and out, from space heating and water heating to outdoor flame lighting and fire pits.

#2 Propane Saves Money

Propane appliances are extremely energy efficient and can save you hundreds, possibly even thousands, of dollars in annual energy costs. And propane itself is abundant, and competitively priced compared with electricity, heating oil, or other fuels. Everyone wants to cut energy costs; propane will help you do it.

#3 Propane is Unbeatably Clean

For homeowners interested in reducing their carbon footprint, propane is a low-carbon alternative fuel that burns cleanly and produces significantly fewer greenhouse gas emissions than most other energy sources. In addition, propane is a non-poisonous, non-toxic fuel that won't contaminate soil or groundwater, making it safe to use anywhere.

You might be surprised by all that propane has to offer. The all-propane home provides your family with the utmost comfort. You'll also enjoy greater efficiency and energy savings compared with all-electric homes. The beauty of an all-propane home is that the more appliances and systems you have that run on propane, the bigger the benefits.

Here are some of the most important systems to consider including in your all-propane home:
Space Heating.

Water Heating.

Stoves & Ovens.

Clothes Drying.

Fireplaces.

Outdoor Living.

Standby Generators.
source: The Propane Education & Research Council
If you are looking for a propane provider in central Ontario we'd love to speak with you and learn more about your home build project and propane needs. Contact us today to learn more about our propane services and how to become a Budget Propane customer