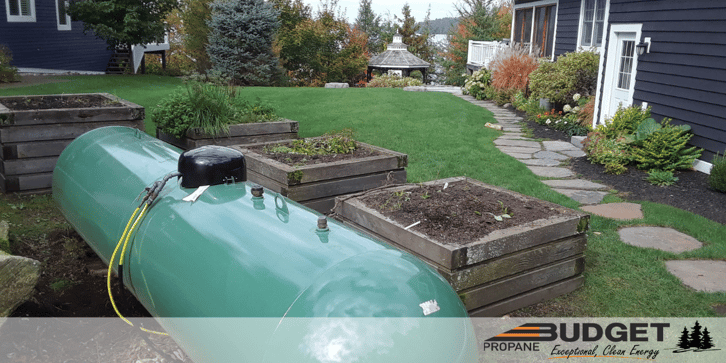 Are you remodeling your home and considering propane? Or maybe you're planning a new build rural home or cottage and need to decide on your source of energy? One thing is for sure, propane offers home owners a range of benefits and for every room in your house!

Let's start with propane for heating. A propane furnace or boiler provides the ultimate home comfort. Both with heat air to a higher initial temperature which means you get to your desired thermostat setting faster, plus it's easier to maintain at that level. In addition, propane heating is incredibly efficient and clean!
Next let's think about hot water for your kitchen, laundry and bathroom. Installing a high efficiency propane water heater or a propane tankless water heater will provide all the hot water you need and lower your energy bills. With a high-efficiency propane storage tank water heater, you can save up to 16 percent in annual energy costs compared with electric models.

For many the kitchen is the heart of the home and with more and more families enjoying the activity of cooking and baking, a top-notch stove is an important upgrade. Professionals agree that gas heating is a better choice. Did you know that 96% of professional chefs prefer cooking with gas, and that includes propane. Once you cook with a propane gas stove you'll see the difference. You get instant heat and a more precise control of cooking temperatures.

While propane will help wash your clothes by providing all the hot water you need, a propane-powered clothes dryer will finish the job. Did you know that propane-powered dryers are gentler on clothing compared to electric dryers? They dry clothing faster too, saving money on the household budget.

At the end of the day, the family room is the place we all love to relax in, and a propane gas fireplace is an appreciated addition to any den, rec room or living room.
Propane fireplaces are easily vented, produce more heat than traditional wood burning fireplaces, plus they're more energy efficient, too. With propane, you can enjoy a cosy fire whenever you want, with no ash or soot to clean up, and no firewood to store.
Propane is a perfect choice for a home or cottage. Not only is it versatile and useful in a wide range of appliances, but it is economical and eco-friendly.
If you have any questions or are new to propane and would like to find out about our services, get in touch today. We'd be pleased to hear from you!
Budget Propane is a family bulk propane company serving residential, commercial, and construction / industrial businesses in central Ontario. We're propane experts, with decades of experience and qualified application specialists and licensed installers. For more information on propane, or to schedule an inspection, contact us today!