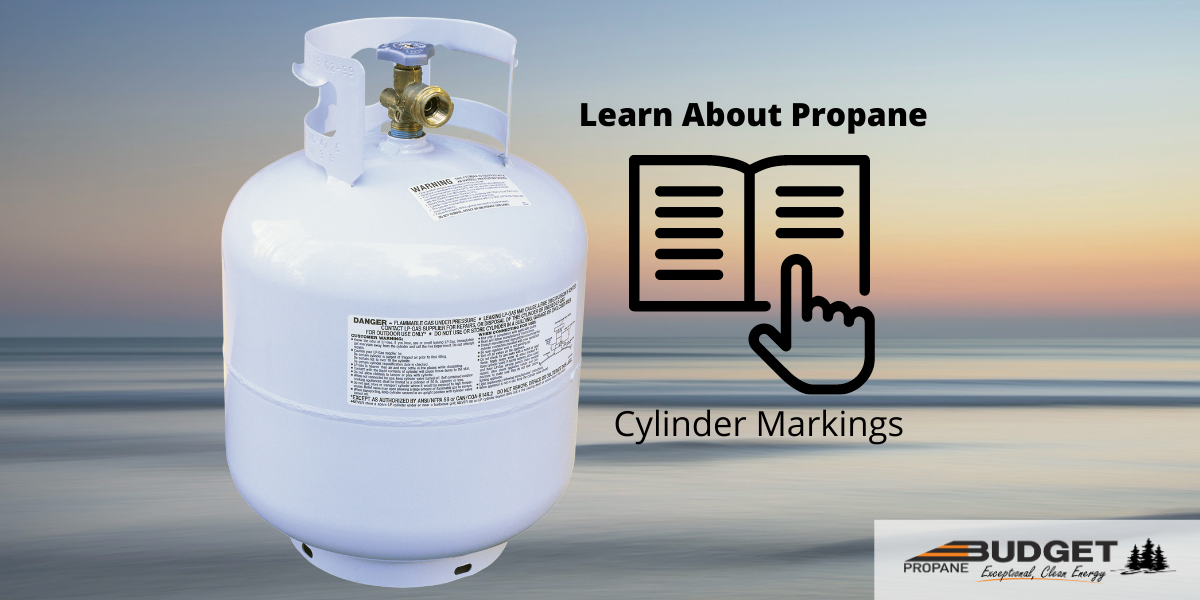 Did you know it's against the law for an expired or damaged cylinder to be filled?Propane cylinders have a range of identifying marks that tell consumers and handlers if the cylinder is approved and when it was tested.
Here's some information that identifies codes and dates stamped onto the collar.
A - TC - Transport Canada Design Specification: Shows that the cylinder has been designed to Transport Canada specifications and can be used and filled in Canada. Letters TC

B - Reference TC specification number

C - Working pressure of the cylinder (17 bars=1.7 MPa)

D - Water capacity in litres (volume)

E - Letter T followed by the tare weight (the weight of the empty cylinder including the valve)

F - Manufacture's serial number

G - Manufacturer's name or symbol

H - Test month Manufacture's Serial Stamp - month (2 digits), separator, year (last 2 digits)

I - Space to indicate a retest date. Propane cylinders need to be re-qualified or replaced every 10 years. This date will show when the re-qualification took place.

Download a copy of this propane factsheet from the Canadian Propane Association.

Budget Propane is a family owned and operated bulk propane supplier in Central Ontario. Visit our website to learn more about propane!
Read More