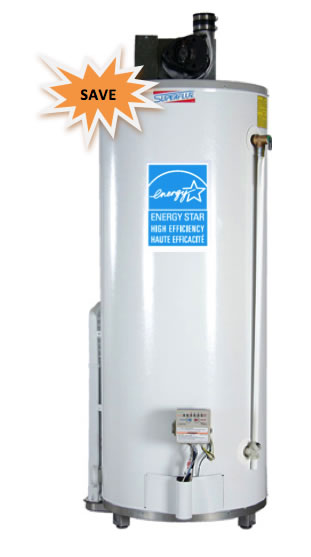 Water heaters are an essential home appliance that can have a huge impact on your lifestyle.  Every time you take a hot shower, wash your dishes or use your washing machine, you are using your home's hot water heater.  
Water heaters account for a huge portion of your home's energy bills. On average, water heaters account for 20% of your bill. 
The type of water heater you choose affects more than just your monthly energy bill. It also affects your home's resale value, your environmental impact and the safety of you and your family.

Propane water heaters are a cost-effective, safe and environmentally friendly option for your home or cottage. 
Compared to electric or oil water tanks, propane water heaters offer many advantages including:
• Lower Cost
• Efficiency
• Environmental Impact
• Safety
• Convenience
• Cleanliness
• Availability
Did you know that Propane Water Heaters can heat twice as much water in an hour than Electric Heaters?

Contact us

today to find out how a new Propane Water Heater can save you money.

Energy Star Power Vented Water Heaters are a great option for those who are looking for a reliable propane water heater. Superflue Power Vent Water Heaters are also a great option as they have been engineered for increased efficiency and to deliver dependable, trouble-free operation for years.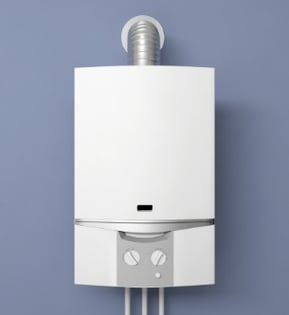 Propane water heaters come in all forms, including tankless. Tankless propane water heaters are exceptional energy-efficient options, especially for rental or vacation properties. These water heaters work to heat water quickly and on an as-needed basis, therefore, when the property is vacant the water heater won't need to run.
We recommend that you speak with your local heating contractor for further recommendations as to which model would suit your situation.
For more information call us toll free 1.888.405.7777
You can count on Budget Propane for excellent sales, service, and support!