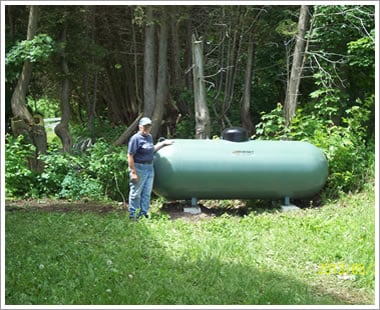 If you're thinking about making the switch to propane or are looking into potential propane suppliers, it's important to choose a company that is able to provide fantastic customer service and the peace-of-mind of a full propane tank at reasonable prices.
To become a Budget Propane customer just call us at 1-888-405-7777 or fill out a form to get a Free Quote.
We continually strive to offer the best service possible in the area. To support our efforts, we have introduced many initiatives to ensure that we can continue to offer you the best service and exceed your customer service expectations.
Budget Propane Initiatives
We introduced tank monitoring solution to allow for accurate readings of your fuel level remotely.  If your fuel drops low, we can make sure to top up your tank when you need it most!

To ensure accuracy and price of deliveries, we use an on-board truck system equipped with state-of-the-art forecasting to ensure timely and efficient delivery.

We offer competitive pricing with the option of a Price Protection Program to stabilize the cost of propane over a year.  We also offer budget billing to help with payments over a 12-month period.

We'd be happy to provide a free quote on your propane needs. If you're looking at changing suppliers, we would be pleased to do a free site visit to ensure the change can be completed safely and seamlessly.


If you have any service related questions, please contact us by calling our Budget Propane toll free number 1 888 405-7777 or by email service@budgetpropane.net