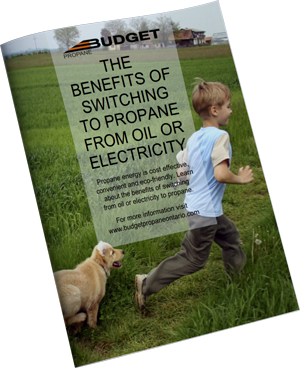 When it comes to heating your home or business, you want an energy source that is clean, convenient, and inexpensive. As a clean-burning compressed gas, propane is an eco-friendly alternative to electricity or fuel oil.
Fuel oil can be a costly liability. It can leak and cause severe environmental damage. One litre of leaked oil can contaminate 1 million litres of drinking water. Propane has a lower carbon footprint and produces nearly 40% fewer carbon monoxide and hydrocarbon emissions than oil.
Are you tired of having to plan your washing around off-peak hydro electric hours? With propane you are free to use your appliances whenever you want, and enjoy the savings of propane fuel costs 24x7.
Learn more about the benefits of switching from oil or electricy to propane in our free Propane eBook.
Read More