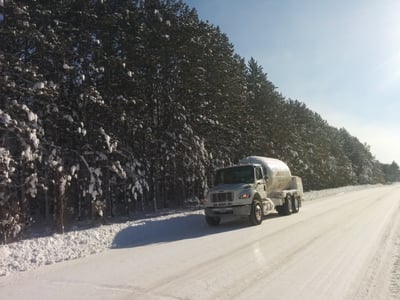 The snow has hit us and its here to stay for the next few months. Budget Propane will be making deliveries upon request and when needed. What we ask from our amazing customers is for a little bit of assistance in order for our deliveries to be completed smoothly and without any complications.
Here are some tips to make sure you are ready for winter propane deliveries.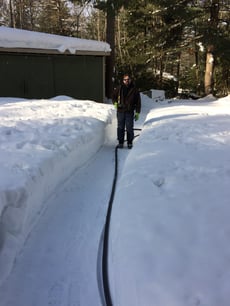 1. Keep an eye on the conditions around your property. If it snows before our drivers come for a delivery, kindly clear a path from your driveway to your propane tank. This will prevent our drivers from getting stuck in snow banks.
2. Make sure the paths you create are not icy, we do not want anyone to get hurt.
3. Keep your propane tank clean. Clear all snow and ice build-up from the top of the tank, and surrounding the tank.
Safety is a primary concern at Budget Propane. We want to be able to continue helping our customers without any incidents or accidents.
Other tips to keep in mind when preparing for the snow and winter weather include:
1. Inspecting your furnace and other propane appliances to ensure everything is working properly.
2. Check your carbon monoxide and fire alarm.
3. Remember to get your propane tank filled if it's low.
If you are in need of a propane refill, please feel free to contact us at Budget propane by email or calling 1-888-405-7777.
Remember, Budget Propane customers can also sign up for automatic delivery. With automatic delivery, we are able to use our state-of-the-art forecasting system that lets us know when our customer's tanks are at 30%. At this time, we will make a visit to your house or cottage and refill your tank. It's that easy! And if you register for automatic delivery between now and January 31, 2017, we will give you 25 litres of propane for free! Contact us to make the switch today.
We make it even easier for our customers. Our customers can set up an account on our website where they can pay their bills, see a history of their deliveries and more. Sign up to create your own customer account today.
Budget Propane supplies the world's most eco-friendly gas to your home or office on demand. Call 1 888 405.7777 to have Budget Propane install tanks and lines, place remote tank monitors, or provide technical support for your home, business, or contracting job. We deliver throughout central Ontario; Huntsville, Bracebridge, Haliburton, Muskoka, Bala, Midland, Orillia, Barrie, Alliston... and more! Visit us online at www.budgetpropaneontario.com