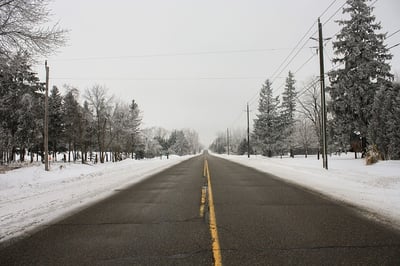 The first snowfall of the 2016/2017 winter season has already come and gone in central Ontario. We all know that with snow comes the colder weather. If they haven't already, furnaces and heating sources will definitely be turned on today to relieve the chill that is in the air. With that in mind, for those of you who primarily use electricity to power your heating appliances, keep in mind that the time-of-use for winter pricing changes November 1st, only a few days away. With prices per kWh at an all time high, are you prepared for the increase in your electricity bills?
Below is the time-of-use pricing schedule, including the peak prices from May 1, 2016 to April 30, 2017. Take into consideration that these prices are more than likely to increase during this time.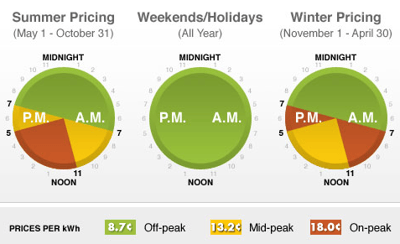 Living in rural areas, you may not be too concerned about the increase that will occur on your upcoming electricity because your usage may be lower than those who live in urban areas. However, did you know that this is not the case? Rural areas are recently being hit harder with higher electricity bills than urban areas, regardless of your usage. Rural customers will be noticing this change over the next year, with an increase of over 10%. This is on top of the rate increase that we experienced this past may. See the chart below to see the difference between between the change in rural customer's bills and urban customer's bills.




Keep in mind, the increase in your monthly bill may not be because of your usage, but because of the distribution cost. Rural and remote communities will experience higher distribution rates on their monthly bills because of their location and the lack of convenience of electricity distribution compared to those in more urban areas, such as Toronto. Even with the rebate packages being put into effect, how much of a difference are they actually making? You are still paying more now for electricity then you ever have. Click here to calculate your approximate monthly electricity bill.

The struggle and headache of overly expensive electricity bills can be tackled by switching to a different energy source, like propane. By having propane, you are opening so many doors to conserving and saving on your monthly electricity bill. Propane furnaces and water heaters are great, especially during the winter months. Your dryer can even be propane operated! Imagine not having to be concerned about peak times while doing laundry. You can finally go to bed at a decent time because you won't have to stay up waiting for a certain time to put your clothes in the dryer in order to avoid peak prices. Having dual energy sources, such as propane and electricity, allows you to control your electricity bill more effectively and avoid peak prices for all of your appliances.

Budget Propane will gladly help you with this transformation. They will set up a propane tank on your property, educate you on any questions you may have, all while providing exceptional customer service. Contact us today for a free quote, before winter really strikes.



Budget Propane supplies the world's most eco-friendly gas to your home or office on demand. Call 1 888 405.7777 to have Budget Propane install tanks and lines, place remote tank monitors, or provide technical support for your home, business, or contracting job. We deliver throughout central Ontario; Huntsville, Bracebridge, Haliburton, Muskoka, Bala, Midland, Orillia, Barrie, Alliston... and more! Visit us online at www.budgetpropaneontario.com