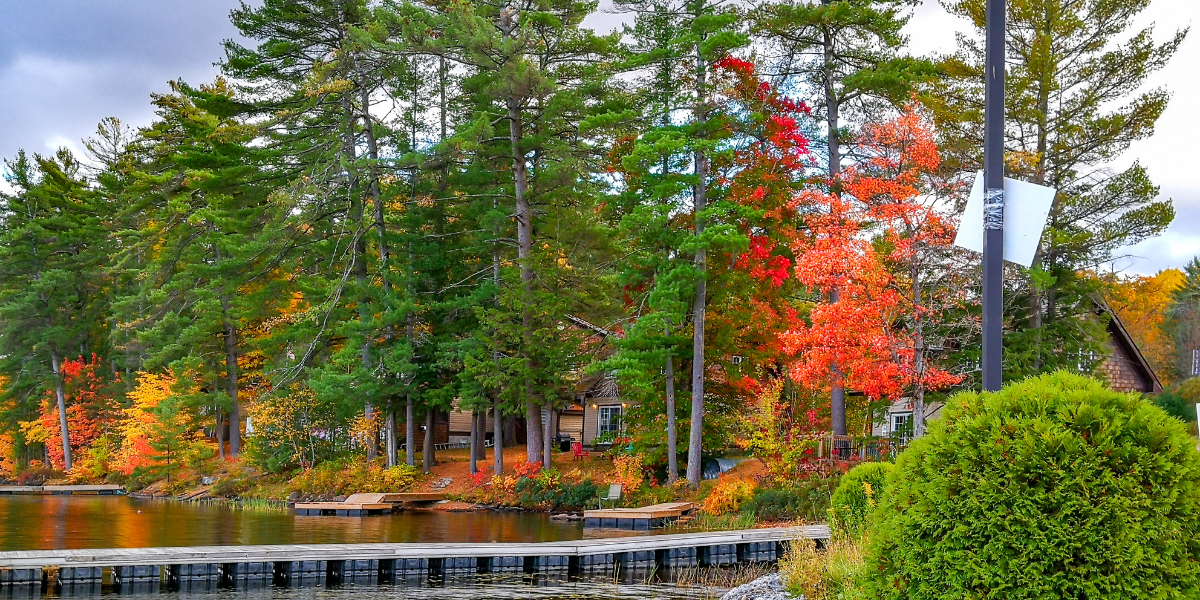 With the pandemic, many property owners in central Ontario have not been able to visit their cottages very often during the season. If your property is periodically vacant, security is a top of mind issue. An unoccupied or vacant property faces an increased risk when it comes to potential damage such as water damage, heating/electrical system damage and vandalism.
One thing you can do is to make sure your propane supplier has your current phone number, mailing address and email, should they need to contact you about your tank or service. Also provide them with an emergency/ alternative contact in case you are out of reach.
Mechanical failure and power outages can cause heating systems to shut down, and if that happens during the winter it can cause a big problem. Cold weather can cause pipes to freeze and burst, and if no one is around to respond considerable damage can be done. So keep that in mind for this winter.
If your home has a propane gas tank, it is crucial to always make sure the tank is checked periodically to make sure it is all working properly and to prevent running out of fuel.
At Budget Propane you can enjoy comfort and peace of mind with our new Tank Monitoring system. The propane tank monitor will alert us when your propane levels are low so that we can come and re-fill your tanks, ensuring you always have propane when you need it. It will also keep you informed about the current level of your propane tank with weekly notifications sent by either text or email.
Here are a few more things you can do to reduce the risks associated with having a vacant or unoccupied property:
1- Consider turning off the water supply and drain the hot and cold water pipes to prevent freezing damage.
2- Inspect your roof for any evidence of damage, leaks or worn shingles, and repair the damage to prevent wind or water damage to your home
3- Be sure that electric power is not shut off since this will shut down your heating system.
4- Get your heating system inspected and cleaned by a professional.
5- Have mail and newspaper forwarded to appropriate address or picked up on a regular basis.
7- Install variable light timers- that will make it look like there is someone living in your property.
8- Check your home regularly to ensure everything is working properly. If you cannot do it yourself, have a designated family member, friend or neighbour to check in for you.
Budget Propane is a family bulk propane company serving residential, commercial, and construction / industrial businesses in central Ontario. We're propane experts, with decades of experience and qualified application specialists and licensed installers. For more information on propane, or to schedule an inspection, contact us today!