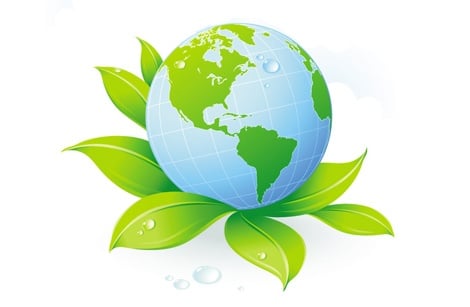 Propane is a clean-burning, alternative energy source that has very little impact on the environment. But what does "clean burning" actually mean?
Clean burning fuels are those that leave little contamination in the environment when they are consumed. The burning of fossil fuels such as oil, coal and natural gas, is a major source of pollutants that contribute to smog, acid rain and climate change.
According to Environment Canada, pollutants that are created from the combustion of fossil fuels include sulphur dioxide, nitrogen oxides, ground-level ozone, particulate matter, carbon monoxide, carbon dioxide, volatile organic compounds, heavy metals…and a number of other pollutants.
One of the major ways we can reduce the amount of contaminates released into our atmosphere is by using alternative, clean energy sources.
And one of the top alternative fuels we can use is propane. Propane is much better for the environment because it is totally clean-burning and produces far fewer emissions than oil.
It has a lower carbon content than fuel oil, gasoline, diesel, kerosene and ethanol and contains significantly less greenhouse gas emissions per productivity unit compared to other fuels.
Propane has a tiny carbon footprint and is highly efficient. It can play a major role in fighting climate change by offering homeowners a safe, reliable, and affordable alternative to burning oil.
Propane has a lower carbon footprint, producing 38% fewer emissions than oil, with low carbon monoxide and hydrocarbon emissions. High efficiency propane furnaces emit 10,000 fewer pounds of carbon per year than standard oil-fueled furnaces.
Check out these environmental facts about propane:
When released into the air, propane does not release carbon dioxide or act as a Greenhouse Gas.
Propane is removed from the atmosphere faster than it takes for it to have an impact on the climate.
Propane is a clean-burning, non-toxic fuel that can safely be used indoors.
Propane is non-toxic, lead-free, and has extremely low levels of sulphur – a contributor to acid rain.
It is only liquid while under pressure in its storage tank. If it is released, propane becomes a vapour and dissipates quickly into the atmosphere and will not contaminate soil or water.
Propane is a clean-burning fuel that emits virtually no soot and low carbon monoxide, hydrogen and oxides of nitrogen, which are the basic precursors of ground-level ozone, or smog.
Propane has a lower carbon content than fuel oil, gasoline, diesel, kerosene and ethanol.
In addition to its tiny carbon footprint, you won't have to worry about a propane leak contaminating soil and causing devastating property damage. Unlike an oil spill…

Make the switch to propane today. Take advantage of it's environmental benefits and reduce your liability and risk:
Budget Propane Ontario supplies bulk propane to residential, commercial, and construction sites in central Ontario. Call us to discuss your needs and to learn about the benefits of using propane. 1 888 405.7777.