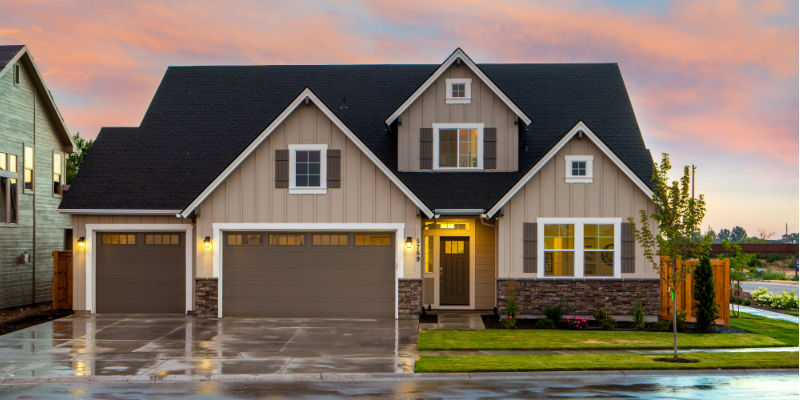 With spring just around the corner, many people in Ontario will now be beginning their search for that new home or cottage that they can move into just in time for summer. But what if the house you find is powered by propane?
While many people only consider the use of propane for their summer barbeques, propane is actually a major selling point when buying a new home. In fact, as a cleaner, more efficient and more environmentally-friendly alternative to oil, propane is now the fuel of choice for a growing number of homeowners.
If propane-powered homes are new to you, there is some important information you should learn before buying your new house. Budget Propane Ontario has listed the top four questions you should ask when considering a home with propane heat.
1 - What is propane being used for?
As one of the most versatile fuels on the market, propane can be used for a large number of appliances both inside and outside of the home. Propane can be used as a water heater, to power appliances, to fuel outdoor equipment, to power space heaters and much more.
It's worth finding out exactly what your potential new home is using propane for. If the home has only been recently converted to propane, there's a chance that not all of its appliances will yet be switched over. Consider whether or not you'll need to upgrade the property's appliances, when making your offer.
2 - Who owns the propane tank?
Propane tanks can be paid for in two ways, homeowners can either rent them from a fuel company or they can own them outright. It's important when buying a new house that you make sure who actually owns the propane tank.
Owning the tank outright will mean you don't have to worry about rental fees, while the rental of a tank will mean you do not have to worry about their maintenance and upkeep. If the existing homeowner owns the propane tank, it's possible they may add this onto the overall price of the house.
3 - How big is the tank?
As we covered in our blog, titled 'Propane Tanks: Which Style and Size is the Right Choice For You?', there are a range of propane tanks on offer and they all vary in size. The larger the tank, the longer you can go between scheduled deliveries.
Just because the previous homeowner had one size, doesn't necessarily mean that it's the size that will suit your individual needs. A conversation with a propane expert, such as Budget Propane Ontario, will help determine the tank you need.
4 - Are there any maintenance records available?
Like any other large appliance that uses energy, propane tanks require regular check ups and maintenance to ensure they are working to their optimum level. It's worth double-checking when buying a new house to see if the previous owner has evidence of regular servicing.
If there is no evidence, it's possible that the propane tank could experience problems down the road that you will be responsible for. Take this into account when making an offer.
Looking for further help and advice when it comes to buying a new home that is powered by propane? Contact the Budget Propane Ontario team of experts today, we are more than willing to help.