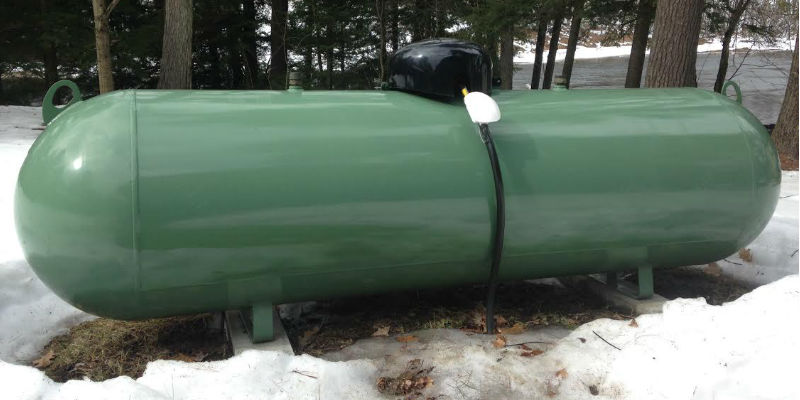 Have you recently purchased a propane tank for your residential property, or are thinking about contacting a propane supplier to acquire one? If so, you'll be accessing a whole range of benefits just before the winter sets in.
Propane is one of the safest, energy-efficient and affordable reliables sources of alternative energy on the market. It has a range of uses inside and outside your home, and can power appliances such as ovens, cooktops, space heaters, hot tubs, swimming pools, fridges, washing machines and much more.
Using propane will help you save money on your monthly energy bills, reduce your carbon footprint, improve the safety for your family, ensure your appliances still work in the event of a power outage and a wide range of other benefits.
Whether you have recently acquired your first propane tank or you're currently in the market, it's highly likely that you still have some questions you want answered. That's why Budget Propane Ontario has created a list of some of the most common propane tank questions we receive:
1 - How long will a propane tank last?
A propane tank can last upwards of 25 years. However, regular maintenance of propane tanks and appliances is mandatory for those living in Ontario. Here at Budget Propane Ontario we are required to complete regular maintenance of the tanks such as paint, relief valve inspections, relief replacements and much more.
2 - What is required for the 10 year inspection of propane tanks?
The 10 year inspection does not only included the propane tanks on site, but the primary purpose is to ensure that all propane-burning appliances have been installed according to code and meet all clearances required.
It's also important that propane tanks are not damaged, and this is part of the 10-year inspection. Damage such as dents, rust, scrapes, gouges or weakened valve connectors, mean your propane tank has a higher chance of leaking. That tank cannot be filled with anymore propane until it's fixed or replaced.
3 - Why is my propane tank only 80% filled?
If you have just purchased your new propane tank, then you may have realized that it's actually only 80% filled. There is, in fact, a very good reason for this. That's because propane expands in the heat.
Propane tanks are only ever filled at a maximum of 80% capacity, to ensure the propane has enough room to expand into if it gets warm. More on this can be read on our blog, 'Why is my Propane Tank Only 80% Filled?'.
4 - Why is my propane tank making noises?
Overuse and aging can lead a propane tank to make noises. These noises could be coming from your propane tank itself or the gas line connected to it, and could represent a variety of issues with your propane tank.
If your propane tank is making noise then it's important you have it looked at by a qualified professional. Three of the most common propane tank noises include:
Knocking
Humming and gurgling
Hissing
5 - Can I do anything to maintain my propane tank?
Propane tanks are robust and require minimal maintenance to keep in good shape. Here at Budget Propane Ontario, we simply ask that our customers maintain a cleared path to the propane tank in the winter and keep the tank clear of any debris or woodpiles throughout the year.
6 - Is my propane tank leaking?
Propane is one of the safest alternative energy fuels on the market. However, just like any fuel or gas, sometimes leaks occur. If your propane tank is leaking then you'll be able to tell from its strong smell of rotten eggs, as well as a hissing sound as the propane escapes the gas line.
If you suspect a leak, then it's important that you act fast to leave your home if the smell is strong and call the fire department and your propane supplier. This will ensure your family is safe.
Are you looking to ask a propane question that we haven't answered here, or simply want to enquire about the price of our propane tanks? Contact our team of experts today. We would be more than happy to help.