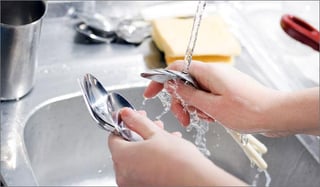 Propane water heaters are a versatile, efficient and reliable. They are also more convenient. Why pay "time of use" electricity rates when you don't have to? With a propane water heater you don't have to do laundry late at night to reduce your power cost. You can get off the grid and dry your clothes an exceptional clean energy, propane!
Propane water heaters offer superior hot water delivery and energy costs, compared with traditional electric storage tank units, and come in a wide range of capacities to meet hot water demands in any home.
Did you know that a propane water heater is your best choice for saving money, saving energy, and reducing your carbon footprint? Ready to unplug that old electric water heater and switch to a new Energy Star propane appliance?
1. Performance Advantage:
A propane storage water heater delivers the same amount of hot water as an electric tank, which is larger and takes up more space in your home. For example, to deliver about 70 gallons of hot water in the first hour, a home would need a 40 gallon propane unit or a 50 gallon electric unit.
2. Energy Savings:
With features like electronic ignition and highly insulated tanks, Energy Star qualified propane storage water heaters offer significant energy savings.An energy star propane unit will save between 13-20 % in annual energy costs, compared with standard electric and heating oil water heaters respectively. Furthermore, a larger electric tank will experience greater standby losses (thermal losses to the surrounding area) due to its greater surface area, than the smaller, more efficient propane water heater.
3. Green Benefits:
Electric water heaters are not as environmentally friendly as Engery Star propane water heaters. The upstream electric power generation for the electric appliance creates CO2 emissions. With propane, you reduce your CO2 emissions by 1,700 pounds per year which is nearly half of the emissions of an eletric unit. Compared to an oil fired water heater, you'll obtain a 19% reduction in CO2 emissions when you switch to propane.
Co2 emission reduction of 1,700 pounds per year. The propane systems emissions are nearly half of those of the electric unit. A 19% reduction in Co2 emissions compared with heating oil systems.
Benefits Summary:
1. Propane Water Heaters are smaller than electric tanks with the same delivered capacity.
2. Propane Water Heaters include Energy Star applicance.
3. Save 13%-16% in annual energy costs with an Energy Star propane water heater.
4. Reduce your CO2 emissions significantly with propane, the clean fuel.
5. Good for new homes or retrofits, so consider unplugging your electric water heater to switch to propane!
6. More convenient. You don't have to adjust your schedule to get 'time of use' savings like electricity.
Budget Propane offers Energy Star Power Vented Water Heatersthat can be purchased directly from Budget or you can take advantage of our 36 month Lease-to-Own plan. Superflu Power Vent Water Heaters have been engineered for increased efficiency and to deliver dependable, trouble-free operation for years.
Click the button below to get a no obligation quote to purchase or lease-to-own a propane water heater.
Budget Propane supplies the world's most eco-friendly gas to your home or office on demand. Call 1 888 405.7777 to have Budget Propane install tanks and lines, place remote tank monitors, or provide technical support for your home, business, or contracting job. We deliver throughout central Ontario; Huntsville, Bracebridge, Haliburton, Muskoka, Bala, Midland, Orillia, Barrie, Alliston... and more! Visit us online at www.budgetpropaneontario.com