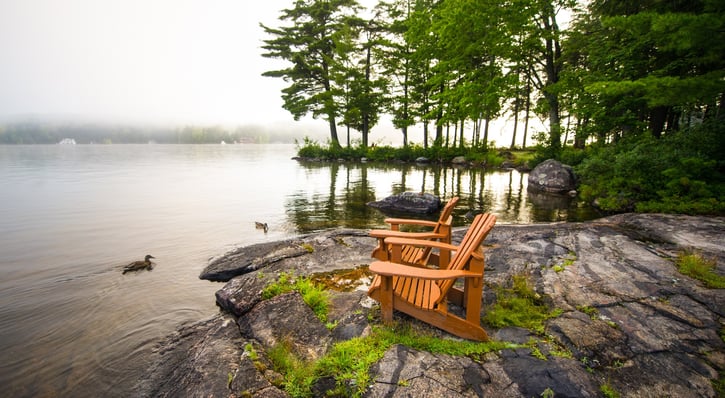 With the average price of hydro significantly increasing over the past decade, it comes as no surprise that more and more people a making the switch to propane gas. However, there are many people who are still unsure what propane actually is and how it works.
In this blog, Budget Propane Ontario will take a look at what propane is and will explain some tips for first-time users, whether they are homeowners or renters of a property.
So, what is propane and what are the benefits?
Propane is a truly incredible fuel source with a number of environmental, economic and energy benefits, and that's why it is becoming increasingly popular for both residential homes and businesses across Ontario.
Propane has many applications, and whether you are renting or you own your own home propane is an extremely cost-effective and energy-efficient solution to the conventional gas and electric systems that provide energy to most homes.
It can be used to run your water heater, stove, dryer, furnace, lighting, generator, barbecue, pool heater, fireplace and much more - all while saving you money on your energy bills and reducing your carbon footprint.
Not only that, but propane is also an incredibly safe fuel source. Propane tanks are 20 times more puncture resistant than tanks filled with ethanol, methanol or gasoline. Even if a leak was to occur they are easy to detect due to the strong pungent smell that imitates that of rotten eggs.
Propane for renters
When looking for a new home or cottage to rent, it's possible you might come across a property that is powered by propane. If this does happen, it's important to clarify a few things with your landlord before you commit.
First it's important to ask how billing and utilities will work, will you be responsible for the property's propane levels and pay for the propane yourself? If you are to be in complete control of the propane, ensure that you ask your landlord for their propane supplier's information - this will prevent you from being without propane if your levels are low.
Next, get in touch with the propane supplier. Ask them about the average usage for the property, how often you will need to top up your propane levels and the average cost of old bills over the past year. This will help you plan for future propane usage.
Propane for homeowners
Whether you have purchased a new home that is powered by propane or you are simply looking to make the switch, it's important to think about which appliances you want to be powered by propane so you know just how big of a propane tank you will need on your property.
If there is already a propane tank on the property, make sure you know the tank's specifications such as its age and who the propane provider is. Age and condition of a propane tank can impact its efficiency so it's possible it may need to be replaced.
Now you know exactly which tank and which size you will need, it's important to let your propane provider know some important details about your property before your first delivery. This information includes:
Low hanging power lines: This will ensure your propane delivery driver can avoid power lines, which is particularly important in a storm or in the dark.
Let them know where your tank is (and mark it): This will prevent your delivery driver from accidentally driving onto your backyard and damaging your property while in heavy snow.
The location of your sprinkler system, if you have one: These are not cheap systems, so you do not want your delivery driver damaging it while trying to reach your tank.
Do you want to hear more tips and tricks for the first-time propane user? Our team of experts would be more than happy to help, simply contact us today for more information.