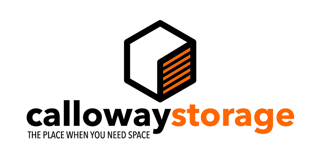 Budget Propane is proud to be a family owned company, operating over 2 generations. You're familiar with our customer focused, friendly approach to delivering propane and propane services across central Ontario - now we've expanded into self-serve storage!
Calloway Storage is a part of the Budget Propane family business, with the same dedication to serving customers as our propane business. Our first location is 15 Silver Sands Lake Rd, MacTier, Ontario - and we'll be opening another location to serve people in the Minden area this fall.
Having a self-serve storage locker is a great way to keep special furnishings stored properly throughout the winter if you close up your cottage for the season. Or perhaps you are downsizing and moving to Central Ontario, but need temporary storage space? Do you need to reduce clutter right away or store your College students belongings?
Calloway Storage offers quality self storage for both Haliburton and Muskoka. Our storage solutions are available for residential and commercial businesses - offering both indoor and outdoor storage.
Why choose Calloway Storage?
Family Owned & Operated
Video Surveillance 24 Hours
Online Payments
Pin-Code Access Security
Conveniently located right in the heart of cottage country near highway 400 and Lake Joseph Road Calloway Storage is ready and waiting to serve your self storage needs!
Budget Propane supplies the world's most eco-friendly gas to your home or office on demand. Call 1 888 405.7777 to have Budget Propane install tanks and lines, place remote tank monitors, or provide technical support for your home, business, or contracting job. We deliver throughout central Ontario; Huntsville, Bracebridge, Haliburton, Muskoka, Bala, Midland, Orillia, Barrie, Alliston... and more! Visit us online at www.budgetpropaneontario.com