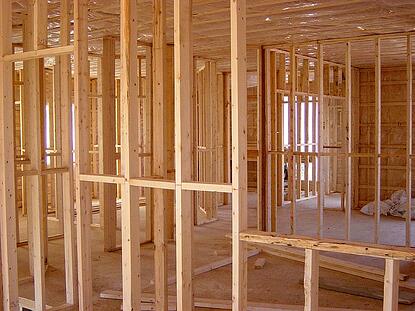 Propane's portability and flexibility make it an ideal energy source at the job site. It can be used as a temporary heat source to assist with drywall finishing, or even as an option for heating the office or site.

ForConstructionPros.com recently published a great article on propane heaters at the job site. The article, "17 Tips for Using Propane Heaters on a Jobsite" covers propane safety recommendations from the Propane Education and Research Council. Their safety tips were based on the three main propane uses including propane and external propane tanks to fuel power heaters. See a portion of their tips below, or click here to check out the full article!
At sites using propane cylinders to power heaters:
Ensure that propane cylinders are in good condition without bulges, dents, excessive rust or signs of fire damage.
Always transport cylinders to the jobsite in an upright and secured position.
Do not use a cylinder indoors that holds more than 100 pounds of propane.
Connect no more than three 100-pound propane cylinders to one manifold inside a building. All manifolds should be separated by at least 20 feet of space.
Check all cylinders for leaks with a suitable leak detector solution — not soap and water, which may have corrosive properties.
At sites using external propane tanks to power heaters:
Locate tanks a sufficient distance from property lines and the structure under construction. Consult local building codes to ensure proper compliance.
Place the tank on stable ground, and when locating the tank consider the potential effects of freezing and thawing.
Use rigid piping from the tank to the building. Flexible tubing may be safely used indoors.
Have a qualified propane technician ensure that all connections between the tank and heater are free of leaks.
Protect tanks and piping on the worksite from the possibility of vehicle impact.
Do not store combustible material within 10 feet of any tank.
Propane is the cleanest and most cost-effective fuel choice for construction applications. It allows for easy storage and transportation - important considerations in a business as mobile as construction.
Budget Propane offers a full range of professional propane services to meet your needs during new construction projects, whether you are a general contractor, sub contractor, a builder or homeowner.
Free Consultation
Gas Piping
All Tank Sizes Available
Above and Below Ground Tank Installation Service
Propane Appliance Installation, Sales & Service
Temporary Heating
Certified Service and Installation Technicians
When designing your new project, our experts will schedule a free on-site consultation to determine your propane storage needs, location of tanks, permits needed and provide other pertinent data.

Contact us today for a free quote for construction propane or contractor propane services in Ontario.
We Deliver Quality Propane and Provide Friendly Customer Service Throughout Central Ontario!
Budget Propane Ontario supplies bulk propane to residential, commercial, and construction sites in central Ontario. Call us to discuss your needs and to learn about the benefits of using propane. 1 888 405.7777.