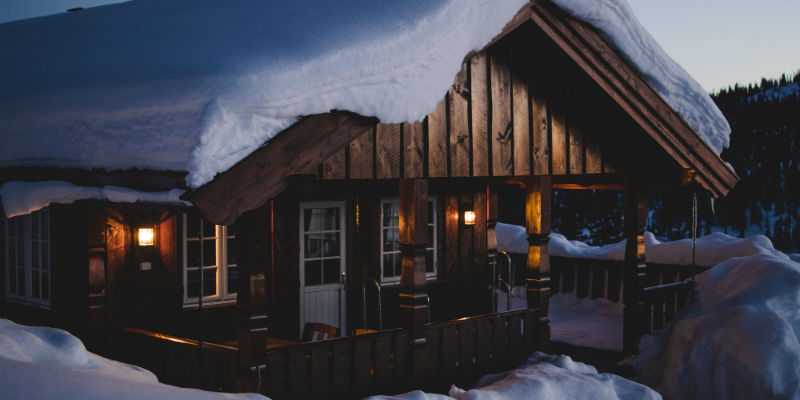 As we mentioned in our recent blog, failing to protect your cottage from frozen, bursting pipes can result in a substantial amount of damage. This is also a risk if you travel and leave your home unattended for long periods of time throughout the winter.
However, did you know that many insurance policies have a stipulation that makes you responsible for ensuring that your home heating is running properly when your cottage is unoccupied, or that pipes are shut off and drained to protect from this sort of damage.
If your pipes do burst and you cannot prove that these steps were taken, you may be denied coverage to repair the damages and replace belongings.
Whether or not this is a condition of your home insurance policy, it is important to ensure you always have a supply of propane throughout the winter months to keep your home protected.
Budget Propane Ontario has five options to ensure you have enough propane to fuel your home throughout the winter. These include:
1. Automatic delivery - We deliver on a regular basis with the use of a state-of-the-art forecasting system and/or by way of tank monitor reading. We typically deliver when your fuel level gets to around 30 per cent.
NOTE: Using a Tank Monitor is the most effective method of delivery for homes that are unoccupied for longer periods of time, where there is nobody who can check the tank levels. The Smart Tank Monitor will notify us (and you) on a daily basis to ensure we top you up when you need it most.
2. Timed delivery - Select specific times throughout the calendar year when you will receive your propane. If further propane is needed, you can simply call us and place a new order.
3. Will call delivery - We will only deliver to your premise when you call us. In order to meet this delivery we require a minimum of seven days' notice or a phone call once the tank goes below 20 per cent.
4. Fall delivery - Suspend deliveries during the summer until the fall when your status is changed back to automatic delivery 5. Non-winter access delivery - we will deliver propane to you in November and fill up your tank, but we cannot guarantee deliveries after that due to varying weather conditions at your location. Budget Propane Ontario will deliver again in the spring once conditions have improved.
To find out more about delivery options, contact us today!