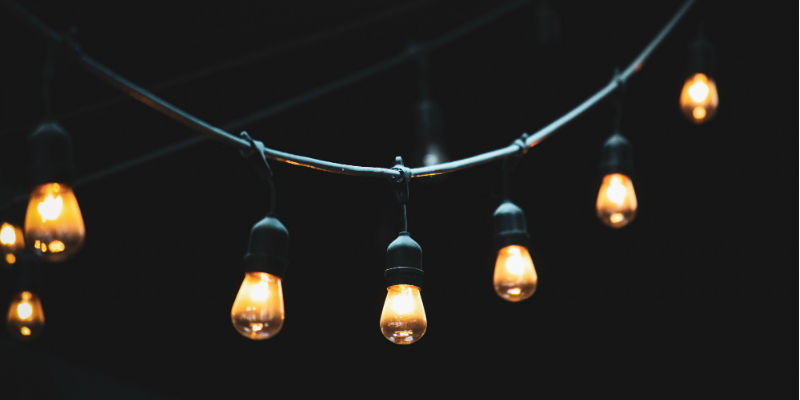 A recent study from Climate Central, titled Blackout: Extreme Weather, Climate Change and Power Outages, has claimed that climate change is causing an increase in extreme weather and is the leading cause of large-scale power outages across North America.
The research found a tenfold increase in major power outages (those affecting more than 50,000 customers), between the mid-1980s and 2012.
The study claims: "Climate change will increase the risk of more violent weather and more frequent damage to our electrical system, affecting hundreds of millions of people, and costing Americans and the economy tens of billions of dollars each year."
With weather conditions becoming increasingly unpredictable in Ontario, Canada, it's likely that you have experienced a power outage that has left you unable to use any of the appliances you have in your home.
For that reason, you might be considering the purchase of a generator.
What is a generator?
Our homes have hundreds of appliances that are either frequently used or constantly on. In fact, we now rely on these appliances so much that we're often at a loss of what to do when we experience a power loss.
A generator is a mechanical device that is used for the purpose of producing electricity in the event that your home suffers from a power loss.
These generators come in two main styles, home standby generators and portable generators, which will provide electricity for varying lengths of time. We cover the difference between these in more detail in our second question below.
The questions you should ask before buying a generator
Buying a generator will ensure you have a constant supply of electricity, even if your entire street suffers a power loss. But unless you work with generators on a daily basis it's unlikely that you'll know much about them.
To help you select the right generator for your specific needs, Budget Propane Ontario has created a list of the four key questions you should ask before purchasing your new generator.
1 - Which fuel type should I use?
The first consideration of buying a generator for your home should be the type of fuel that you want to use. There are three fuel types that are most commonly used in generators:
Propane - This is the most popular fuel option for power generators, and will offer a range of benefits from being incredibly safe, affordable, versatile and environmentally friendly. Propane is significantly more efficient than other fuel choices and you'll be safe in the knowledge that you aren't damaging the environment.
Natural gas - Natural gas will be provided by your utility, meaning they set the price and there's no competitor that you can purchase it from. It's a good option, but is more expensive than propane.
Diesel - It's also possible to use diesel in your generator, but many wouldn't advise it. Diesel comes with a short lifespan, meaning you'll have to keep replacing the fuel frequently - even if you aren't using it.
2 - What type of generator should you use?
There are two main types of generator that you can purchase, and which one you choose will depend on what you are looking to get from your generator. These two types of generator are home standby generators and portable generators:
Home standby generator - Home standby generators are generally the go-to generator, mainly because they are capable of storing significantly more energy that will provide your home with electricity that lasts up to a few days. These generators are fixed and typically cost more, but they are capable of starting automatically in the event of a power outage.
Portable generator - Portable generators are smaller than standby generators and store less energy, meaning they are less expensive but will provide your home with electricity for a shorter amount of time - usually no longer than a few hours. They are also more convenient, and can be easily moved around depending on where you want to store them. The main drawback when compared to standby generators is that they don't start automatically if your power goes down.
3 - What size generator do you need?
The amount of energy you use should play an important part in your generator decision, as this will have an impact on the size of the generator that will work for your specific energy needs.
This will also have an effect on the type of generator you choose, as portable generators are smaller than home standby generators. In general, portable generators generally range from 3,000 to 8,500 watts while standby generators run from anywhere between 5,000 and 20,000 watts.
If your home uses a lot of energy or has a history of long power outages, then a larger generator is probably the right choice for you. If you simply want a generator as an emergency backup then a smaller generator is likely large enough for your needs.
4 - Where should you keep your generator?
The space that you have available for your generator will also play an important part in which generator you choose. If you have limited space and do not want a generator that's fixed then a portable generator will be the right choice for you - these generators can be easily moved and placed in different locations on your property.
If you have more space and want a generator that's fixed, then it's possible that a standby generator will suit your needs more. Standby tanks are significantly bigger than portable generators, so a professional should be able to work with you to find a location on your property where it can be best stored.
If you have any more questions about generators or simply want to find out how Budget Propane Ontario can help install a propane generator to fit your specific needs, contact our team of experts today.