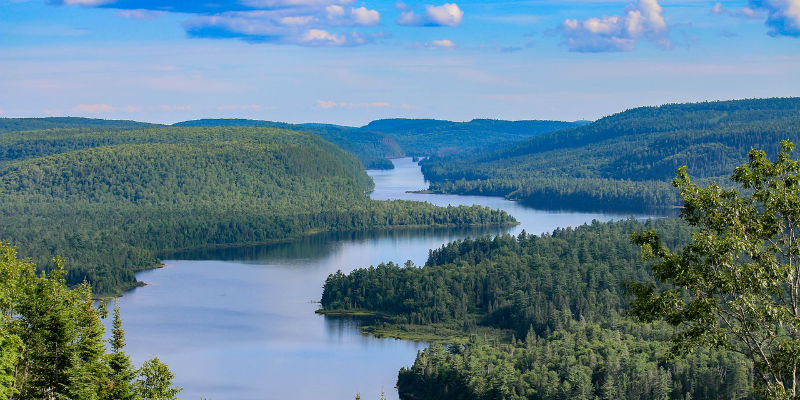 Are you looking for a new lifestyle off the beaten path? Perhaps you are rethinking where you source your energy from? Maybe you just want to purchase a remote retreat from city living? Going "off the grid" could be what you're looking for.
Off-grid living has grown as a movement in recent years. While figures are hard to find, a report from Accenture estimates that some 12 per cent of customers in North America will become energy self-sufficient by 2035.

This rising trend is partly due to a growth in environmental concerns, as well as what many believe to be an increasingly fast-paced modern world where some people feel bogged down by bills and the constant need to feel connected.

So what does living off the grid mean?

You may or may not know, but the majority of houses in towns across the modern world are located on the electrical grid and a municipal water system. Being connected to this grid sees homes supplied with electricity, running water and the everyday utility that many of us take for granted. This is what we would call 'living on the grid'.

Living off the grid is the opposite. Not only is it about ceasing to use the electrical grid, it's about disconnecting from the water supply, sewer, natural gas and all the other utility services that are supplied to an on-grid home. Although, it is possible that you could decide to live a 'half on-half off' lifestyle.

In Canada, particularly the Muskoka region, the best example of an off-grid building would be a remote cottage. However, in recent years there has been a movement of people who are transforming their entire lifestyle to an off-grid way of living.

Reasons for going off the grid

When one thinks of living off the grid, it's easy to imagine a primitive lifestyle. For some people this is true. Living off the grid could be a way of making a political statement and achieving personal freedom. For many, however, it's simply about achieving a more sustainable life and reducing the resources that they consume, while in turn cutting down on day-to-day expenses.

Leaving the grid could see you save money on electricity bills, water bills, internet bills and even grocery expenses if you decide to live off the land. Choosing to remain off-grid on a property you already own will also allow you to avoid the hefty installation fees of electrical lines.

Propane, and other energy sources, can help you achieve that. Adopting these sources of energy will be more efficient, effective, and environmentally friendly.

Stay tuned for the second part of our blog on living off the grid, and learn more about the energy choices you can make that not only protect the environment, but also save you money.
Budget Propane Ontario is a family-owned business that prides itself on providing reliable propane delivery service and has been satisfying customers in the Central Ontario area for over 25 years.

Call us for pricing and delivery options to your location, 1 888 405.7777.